#1
13 years ago
Hey can someone please make a skin based on Riku from Kingdom Hearts 2? I'd make it myself if I could but I cant skin stuff so...e-mail me when you make it. Thanks.
---
#2
13 years ago
Well heres a picture of his outfit, but I want it with his hood off...
(The cloak just goes down to ankles and hes got black boots on) Theres the outfit and heres a face pic. You can see he has a blindfold and long white hair (kind of like Dantes from Devil May Cry)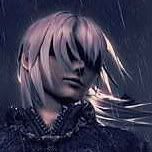 K just wanted to show you if your a good skinner but didnt know what he looked like :).
---
#3
13 years ago
This one too...heh...it shouldnt be too hard, since the cloaks are the same you can use the first one you make Riku with to make this one, Roxas. Thanks.
---