#1
12 years ago
Hi guys,
I have recently been forced to switch form radiant 1.5 to 1.4 due to some error that wont go away even if i reinstall.
Now.. with 1.4 can someone tell me where to / how to stop the cutting away of brushes so i can see it as a whole and also how to resize a model, 1.4 is simular but at the same time quite different and its starting to annoy me.
Many thanks
---
#2
12 years ago
[COLOR=Navy]View--Cubic Clipping..if you set it, than you won't to see far-far away...:D[/COLOR]
---
#3
12 years ago
[COLOR=Navy]And you can to resize the model, if you are writing to the model: Key: modelscale, and to the Value to how much big should be the model....the [/COLOR][COLOR=Navy]default is 1[/COLOR]
---
#4
12 years ago
Thanks for the info, I hate 1.4 already =_= more compicated lol i tried that clip thing the brushes still cut away all that does it limit how far into the distance you can see.
---
#5
12 years ago
Press Ctrl+} to increase the cubic clipping range.
If that doesn't work, then go into your preferences (by hitting P) and see if the ATI bug fixes it: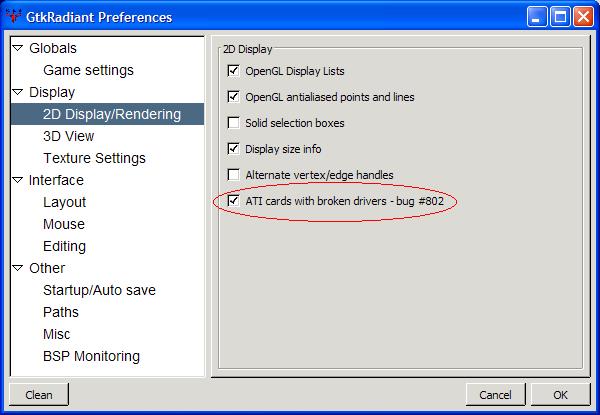 I know it SAYS that it's for ATI cards, but it also affects Intel integrated graphics and NVidia cards. So it's worth a look.
kimura-san;4579423I hate 1.4 already =_= more compicated lol
Well, seeing as it's the choice of most of the big name modders...maybe that's a good thing. :D
---
#6
12 years ago
cheers mate :bows: ur a star
---