27th September 2006
0 Uploads
#1
12 years ago
Greetings my dear mortals. My last model request fell upon deaf ears and blind eyes and cold hearts, perhaps this one will not wind up as horribly un-loved. This request as I have no doubt your keen powers of observation have lead to you see, is for Alucard. Now I don't mean the encarnation of alucard in Castlevania or any other of the fine games I'm sure he's in. I mean Alucard, the true nosferatu. Alucard of Hellsing. I have of course seen the what I feel is a below par example of this fine vampire on JK3files. I myself have made a reskin of grave's dante model to closely resemble him, but it's not the same. It lacks the certain qualities that make Alucard great. If any kind soul takes it upon themselves to delve in to this project, I bring gifts to aid you, photographs of the vampire himself.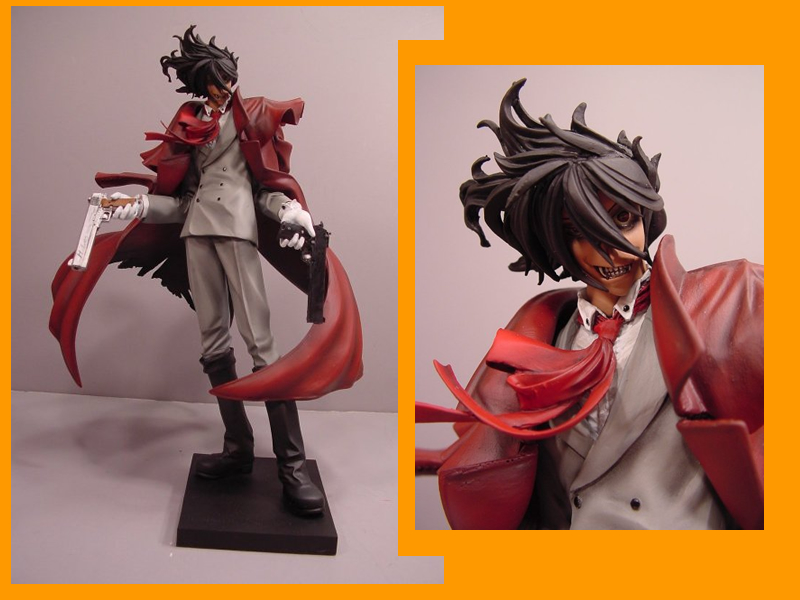 www.absoluteanime.com/hellsing/alucard.htm has a stunning ammount of information for those who want more, as for images, google image search is a vast resource, I also personally have lots of hard to find pictures, need only ask and I'll supply.
---
#2
12 years ago
This could also be used as a "V" skin from V for vendetta. I STILL WANT A VASH THE STAMPEDE MODEL... please?
---
#3
12 years ago
This clould also be a "V" skin from V for Vendetta. I STILL WANT A VASH THE STAMPEDE SKIN... please? Also www.deviantart.com is a great place for fan made pics.
---
2nd February 2006
0 Uploads
#4
12 years ago
well ifi didt have so many projects on my plate id take this one up in a heart beat!
if noone elce wants to try the gun ill do it after im done with my other projects
---
16th March 2006
0 Uploads
#5
12 years ago
there is one of this done, its just weird... and not to accurate
---
#6
12 years ago
Another side note: it also could be used as a Abel Nightroad skin maybe.... and its a bag maybe
---
27th September 2006
0 Uploads
#7
12 years ago
Actually there's a wide range of posiblities that you could re-skin this model to if it were done correctly, hell, I could see someone pulling just about any guy in a trench coat out of it. Also the other "alucard" that's floating around is nothing more than a reskinned vos, which there's really no shortage of.
---
#8
12 years ago
What exactly is this Alucard anyway?
The only Alucard I know of was from Castlevania: Symphony of the Night lol
---
#9
12 years ago
Spell Alucard backwards and get your answer.
---
2nd February 2006
0 Uploads
#10
12 years ago
try googeling hellsing, itll do more then i can.
o ya Dr. Acula all he does is suck blood you neck (Mitch Hedberg joke)
---