#1
13 years ago
Working on map, that will depict the battle of restuss from SWG. I will have single player missions, siege gametype and all that good stuff. So yeah any good modelers out there wanna make me some rebel troops like in SWG?
i need these troops in green and silver.
Rebel Battle Troop [Blasters and stuff]

Rebel Assault Troop [Rockets and repeater]

Rebel Marine/Recon Troop [Pistol, sniper, mines/dets/nades]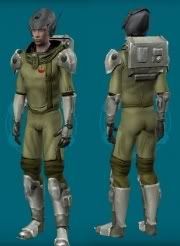 also i need one special class of imperial trooper
Imperial shock trooper [rockets and repeater]
thats all i really need :] so if you could help and make these for me, you'd be a big help to a great map that im confident in. please contact me if u can help xD xfire : linkskywalker707 aim: d4nny r0ckst4r
---
#2
13 years ago
looks great if there is someone who can make this it would be great !!!
---
#3
13 years ago
any modelers out there up for this? :|
---
22nd December 2006
0 Uploads
#5
13 years ago
Maybe post pictures of the map? Might convince people to get involved if it looks like a sucessful project.
---