21st August 2006
0 Uploads
#1
11 years ago
Yeah i thought of a chaos reskin then thought that sounds a bit hard with all the details and things then i found this pic which is sorta like midtransformation thought it was cool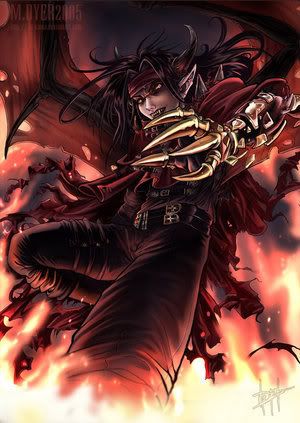 ---
7th October 2006
0 Uploads
#2
11 years ago
If someone else wants to give this a shot, be my guest. I have no interest in doing a Chaos freak of nature Vincent. I still want to release an updated version with weapons (and face rigging now that I know how to do it right)....maybe after all this other nonsense is done. :)
---
29th December 2002
0 Uploads
#3
11 years ago
If it's made it'd be awsome on the custom species menu - the more the merrier i say. Sheesh i thought UVmapping would be hard i can't find anything that helps on this rigging shizzle. How did you learn to rig Eclypse?
---
#4
11 years ago
Please.....please stop with this Final Fantasy crap. I don't want to hear about anyones fantasies about other men. Mmmmkkthanksg2g
---
29th December 2002
0 Uploads
#6
11 years ago
Meh, if i ever do get it, and succesfully get a player model in game i swear to god i shall make a complete beggining to end tutorial on absolutely everything i did to get in there.
---