24th February 2007
0 Uploads
#1
11 years ago
Hay ho, can anyone tell me what the best way is to get a really fluffy cloud feel in a map for around a map?
---
14th March 2005
0 Uploads
#2
11 years ago
Fog? Glow shaders? I don't really know what you mean, do you mean skyboxes?
---
#3
11 years ago
I guess he's talking about a skybox. Sky boxes aren't 3D, they are just textures applied to the boundaries of the map. You cant make them 3D, but with good shaders and such, you may make them look 3D.
---
18th October 2007
0 Uploads
#4
11 years ago
try applying a glow shader to the skybox
---
24th February 2007
0 Uploads
#5
11 years ago
i want to have some decent looking clouds below and around the walk ways, not the skybox but like floaty clouds, i was wanting to know how best to do this.
---
#6
11 years ago
Cut up a brush into a non-cuboid shape and cover it in a fog texture?
Spoiler:
Show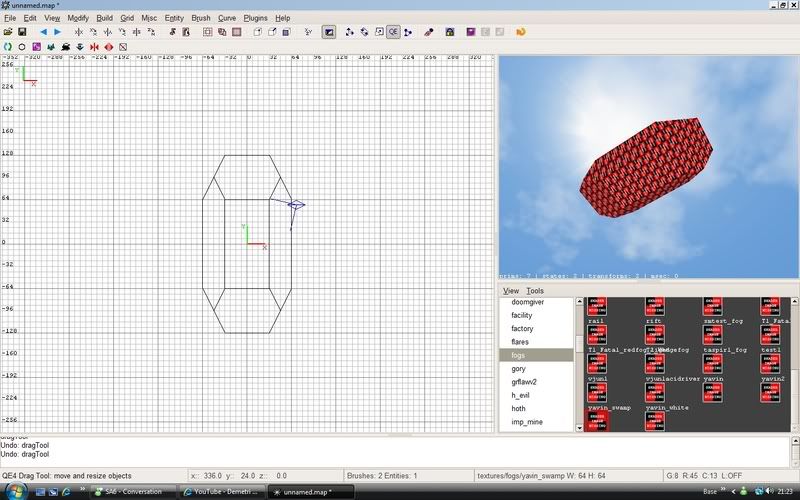 ---
#7
11 years ago
That is against the fog rules, so I don't believe it will work(try it anyways though, just in case I'm wrong in this case). The best way to do it though, may be with an fx file.
---
#8
11 years ago
If you want to be able to go near/through the clouds, I'd agree with the soleutator - Do it with fx-files. If you just want clouds moving in your skybox, put a cloudlayer on it. Fog wouldn't look good.
---