15th March 2005
0 Uploads
#1
9 years ago
Okay, so I start my own thread. I have permission from Gir to finish this off and release it, so expect to see it... eventually. Anyway, here is the model as of now, which is "mostly finished" (may see textural tweaks, but not model changes).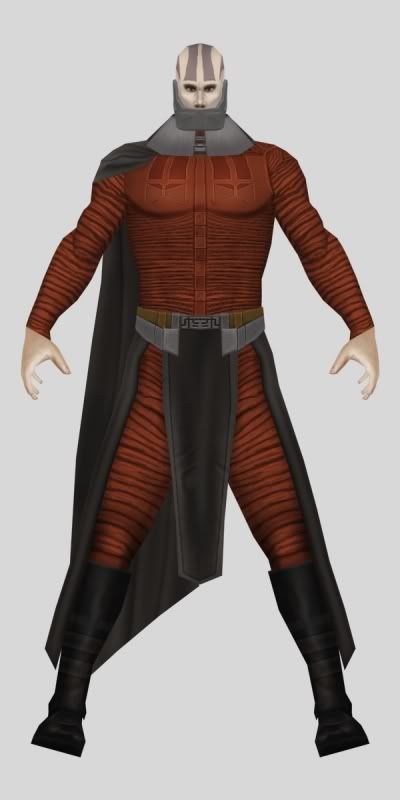 Also here is a lightsaber I just made for him (untextured):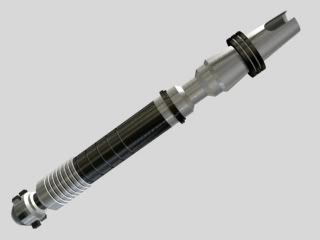 [COLOR=red]GIANT HUGE OMG IMPORTANT NOTE:[/COLOR] THE MODEL WAS MADE BY ALMIGHTY GIR THE TEXTURES ARE MADE BY MOI
See guys, that's how you give credit to people. :)
For those interested, the original release thread for the model can be found here and it contains some notes on why the proportions are the way they are. Read it before you make a comment and embarass yourself. Kthx.
---
#2
9 years ago
omg why's his muscles so big? he don't look like malak! you should start over!!!
---
15th March 2005
0 Uploads
#3
9 years ago
You should tell that to Almighty Gir. He made the model. Oh wait...
---
#4
9 years ago
Nice skin! That hilt looks amazing too
---
8th November 2005
5 Uploads
#5
9 years ago
I'm not too fond of that torso, but the rest of the model (And the saber model too) and skin looks great!
---
Disclaimer: Personal opinions still not endorsed by Ryojin.
#6
9 years ago
With the exception of the hands (which i still dont like cus they just dont look real), and head(which gir said he didn't have much choice on), the whole thing looks great IMHO.
---
18th September 2008
0 Uploads
#7
9 years ago
Original content, on filefront? MADNESS
Jokes aside it's a start regardless of the model not looking exactly like Kotor Malak. Kudos for someone making a model from scratch.
---
15th March 2005
0 Uploads
#8
9 years ago
It's not supposed to look like KotOR Malak, as far as I know.
---
25th November 2006
0 Uploads
#9
9 years ago
Something up with his eyes, and his face, I can't really explain but it doesn't look right..
---
#10
9 years ago
The head is like an acorn, the torso is WAY too big... His hands look seriously Fked up, too. It could be good. But my favorite thing here is the lightsaber. Bad-ass!
---