#1
13 years ago
Hey this is a request for a saber, deathScythe's...umm scythe, from Mobile Suit Gundam Wing. here are some pics that will help. im thinking of having it like a hitl would be, the pole part, then when u turn ur saber on, the blade comes out obviously, but the curve has to be right =) im picky yes i know, but if anyone would take this on it would be fantastic.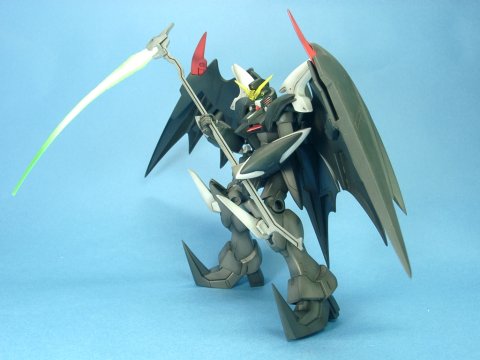 ---
#2
13 years ago
Since i cant seem to edit heres some more pics, the first one being my favorite design of the blade.
---
#3
13 years ago
i say just make the gundam scythe combo cause i SOOO want gundam death scythe
---
#4
13 years ago
Yea if anyone wants to do a deathscythe, and maybe a deathscythe hell model, that would ROCK
---
#6
13 years ago
I do hope you know that posts like your last one isn't the best thing to do here. They do not like it when you revive a topic that is dying unless you have pertinent info. Bumping they realy frown on here. Back on topic, yeah, Deathscythe would be sweet!
---