#1
13 years ago
i think it might be a challenge, but i wonder if anyone could do it i preferably hope someone could make Weiss and Shelke
well Shelke's weapon wouldn't really be a problem, i think most people could deal with using double orange sabers, but Weiss' weapons are gunblade (not like Squall's or Seifer's)
---
#2
13 years ago
an yes, good ol' dirge, and I must say I adore Shelke, she's an awesome character (despite what most FF fans think of her....)
Which reminds me, I've been making alot of FF7 Character models' latley and my latest one i've completed was Shelke, However........all my new FF7 Character models are being developed with the Game 'Crysis' in mind to accompany my Midgar Model which i intend to turn into a map for it.
Here's a shot of my Shelke Model for anyone interested (tho its a little older than the current version, eg. Her face is much better now), also she's untextured cause im not texturing any characters until I've modeled all the ones I intend to (which is about Half the Important Characters of the entire compliation...)
Spoiler:
Show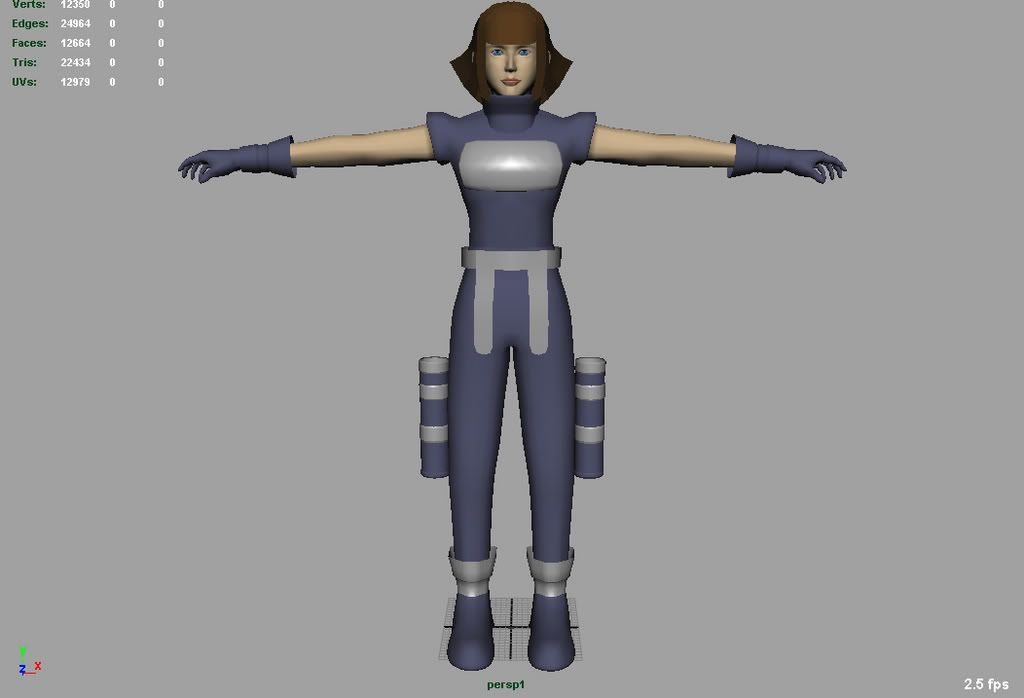 so basicaly while its not a model for JK, at least you will be able to play as Shelke in another game (once Crysis itself is released and I have my stuff all done)
---
#3
13 years ago
i've never heard of the game, but i love that model, and your map looks amazing, the shinra bulding looks better than the Midgar v3 map, and that too is a dam good map
---
#4
13 years ago
do you have any pics of your current version?
---
#5
13 years ago
two words noen: Proportional issues. that aside, the models from crysis only use about 7000 faces each, but use full normal, bump, spec, and emmissive maps. which is why they tend to look so high detail.
---
#6
13 years ago
shleke was the worst charecter in dirge and tbh i was very disappointed with the game espically the cutscenes when vincent did amazing moves and then in game he was pathetic
---
#7
13 years ago
well yeah i agree about the gameplay being weak, but I still think Shelke is an adorable character regardless of anyone's opinion! (this applies double for Rosso)
and thanks gir for pointing that out, i don't tend to post pics of my characters much so don't really get any feedback on them, is this better?
Spoiler:
Show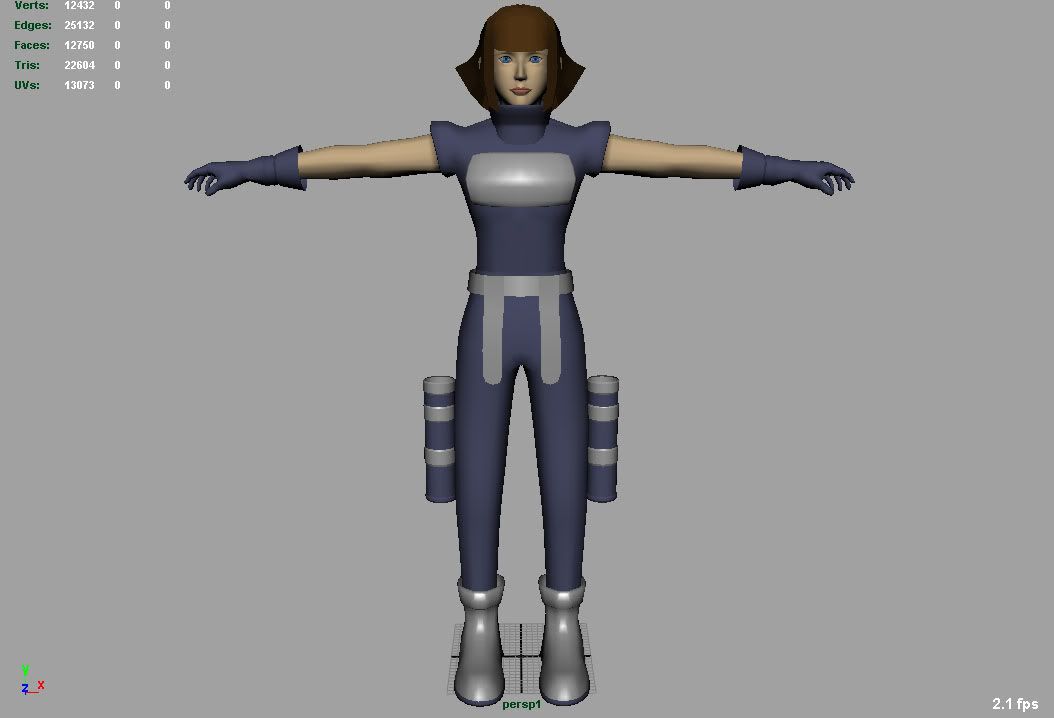 also bout the polycount and Crysis, I'm only using subdivisions so she looks smooth for display and I plan to use normalmaps etc, so her actual polycount isn't that high
---
#8
13 years ago
despite everyone bashing it, i loved it, the storyline was very well built and sometimes if its that good that is all that matters to me, i didn't have any problem with the gameplay whatsoever, as for Shelke i really think she is cool, except for her voice actor who made her sound so dead all the time...and Rosso, sorry Noen i disagree lol, she annoyed me far to much, i like her weapon, but as for her...not the least bit appealing lol
---
#9
13 years ago
oh and your model, it was kinda hard for me too see any difference but her hair and boots :/
---