#1
12 years ago
im sure theres a few ppl that were excited about this,well finally the gargoyle Demona model is underway,heres some screenies
---
#2
12 years ago
I'd never picture a gargoyle with a pony tail.
It isn't very demoniac.
---
#3
12 years ago
Nice work so far Lina! I've actually been thinking a lot about this model idea, and I would encourage you to go search for [LA] Silver's Werewolf model. Download it and pop it into modview for leg references, as I think that's the closest to Gargoyle legs JKA has.
On a side note I've been talking to Ryo Thorn to try to get his one winged jetpack to make it two. Would be kinda cool for this.
---
#4
12 years ago
well the poneytail isnt gonna be there,this was just a sample still has alot of work to be done,and i'll look into that werewolf model,so far just bin useing jan.also when she's done she's going to look like this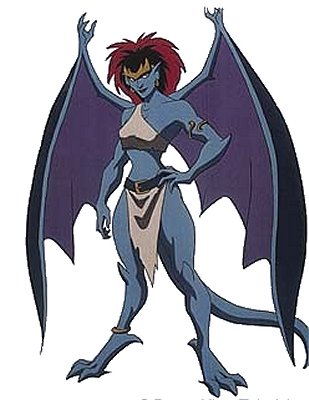 ---
29th March 2006
0 Uploads
#7
12 years ago
I'd like to request a wireframe to look for ways of improvements on the polyflow.
---
#8
12 years ago
Is that Jan? [edit] why yes it is.(I didnt see that you said it was at first)
---
#9
12 years ago
Hmm, I thought it looked familiar.
---
#10
12 years ago
Lina04;3692770i was gonna say that :D
That's like apologising after you've been caught, i.e. a hollow sentiment. Anyway, it's been made clear now that this is HOODZ's model, not yours. ;)
---