#1
7 years ago
Hi everybody, how are you?
So, a while ago I've been working my first model, which resulted in this model of Rahm Kota.
He certainly is not the best model you've ever seen, but it is the only one that you saw the Rahm Kota.
See how it looks: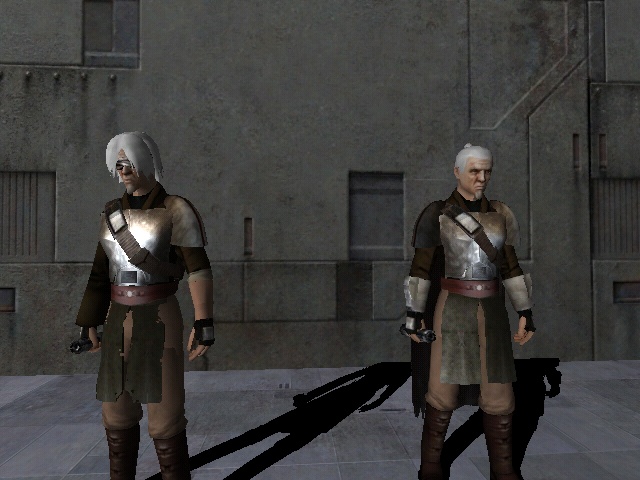 Pretty cool for my first model, no?
I'm a newbie in modeling and skinning, but I'm trying to make it nice ...
So, download here and tell me your opinion. :)
---
#2
7 years ago
it looks better in screens than in game. Model have many glitches. Even holes. Textures ... also are not so good.
But youre going right way, little more work and this model will be great ;)
I suggest you to finish this model to be perfect insted of making another one which will be not finished
---
26th March 2011
0 Uploads
#3
7 years ago
I havent tested the model, but it looks good in that screenshot.
---
#4
7 years ago
Thanks :) about the holes I will modify this, problably i'll finish this today. And about the textures I really need some help, i actually SUCKS at texturing...
As i said, it's just a beta model, when this looks perfectly i will post at JK3files.
---
#6
7 years ago
Really nice, been waiting for a Rahm Kota model for a while now.
---
29th March 2006
0 Uploads
#7
7 years ago
Some advice, so you won't have to discover it for yourself in a bout of frustration. It'll never look perfect. There will always be some tiny, little niggling thing that will bother you about it. And that's okay, because when all you're annoyed about are the tiny details, it means the rest is awesomesauce.
Anyway, look up some texturing and digital painting tutorials. What you have now isn't bad, it just needs work.
---