#1
14 years ago
Hi folks, I've got what I hope is a simple-to-solve question.
Can I use ModView to look at the Rodian and/or Kel Dor versions of Jaden with the Hoth outfit on? The only reason I want to do it is to take a nice clear screenshot to use on a card for a couple of custom figures I'm making.
I can view all the other player models okay, but when I go into the models\players\_humanoid_hoth3 folder (for example) there's no .glm file in there. I figure this is because of the custom nature of the Jaden character.
So... any way around it? Or should I just stick to changing the camera angle and distance in sp? :p
Cheers in advance... :) B.
---
15th March 2005
0 Uploads
#2
14 years ago
_humanoid_hoth3 is an animation folder. That's why there's no GLM. It's the jedi_hoth folder you want. Make sure you have the Rodian, Keldor, and jedi_hoth folders in your players directory, then when you view those models and choose the hoth skins you will be able to see the textures.
---
#3
14 years ago
Inyri, you are an absolute diamond! :D Thank you so much! Here, have a biscuit...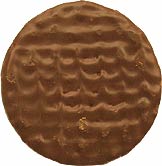 I'll post the card when it's finished. :) B.
---
#4
14 years ago
[bumpage]
Just reposting to show you the final job... Click for largeness
Kel-Dor Jaden
Rodian Jaden
And yeah, I know these have to be the easiest customs ever, that's why I made em :p The Kel-Dor's for my nephew and the Rodian's for me. PotF2 Hoth-Luke for the bodies. Saga Plo Koon and Commtech Greedo for the heads and hands. Sweet as :D
Thanks again Inyri!
B.
---
15th March 2005
0 Uploads
#5
14 years ago