#1
12 years ago
Well I've started making the town from the anime .hack//ROOTS. Its only based off of that because its kind of impossible to figure out where everything in the town actually is. So i'm just mapping a concept with all the main area's included. Ok well, I didn't plan on posting this until I had made all the houses and put them onto something concrete but I need to request something. First off here's a shot of the plan and the start of the map :
Plan -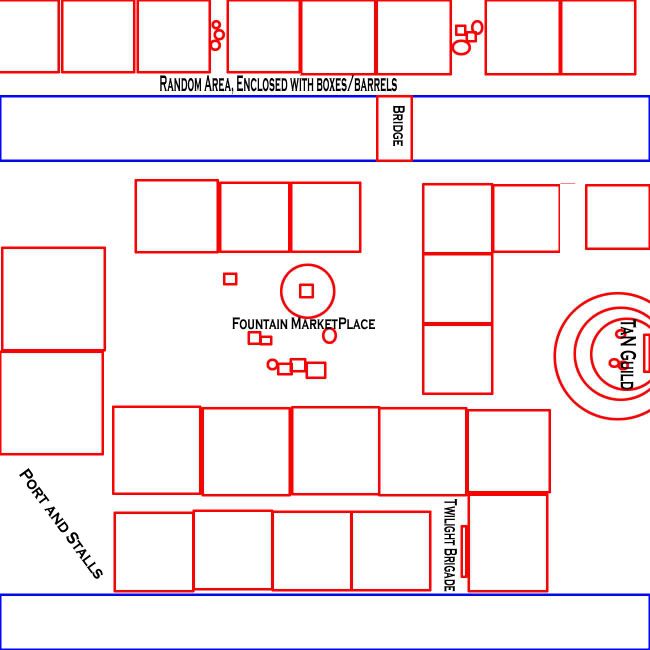 Ok let me just explain what i'm doing first. I'm making 10 house variations and then after I finish them all, i'll import them into an actual map and place them. I think that will be a lot easier than actually modeling all the houses inside the actual map.
Shot 4/10 Houses -
Ok now here comes the request. I need to request a proper roof texture. What I need is both a tiled roof texture and a thatched roof texture. Can anyone possibly fulfill these requests? Thanks and i'll continue posting shots of the map here.
---
22nd March 2003
0 Uploads
#2
12 years ago
go to www.deviantart.com and go to Browse>Resources>textures, or search "roof texture", maybe you find something, maybe not, but there are nice textures around there
---
#3
12 years ago
Thanks but I looked through a lot of them and did some searches and there was nothing there that would particularly work.
---
7th September 2003
0 Uploads
#4
12 years ago
like i said on msn; NICE! keep it up and you might be able to rival the best mappers in jka (wich are left)
---
#5
12 years ago
Very nice, BUT: the doors are a bit too square (unless theyre double doors) the windows are too pink\purple, desaturate a bit, makes it look to cartoonish
---
#6
12 years ago
Thanks guys. The doors are double :p Oh and the pink is a place holder i'm thinking what to do with them.
---