#1
10 years ago
I was wondering if someone could make a mod that adds Half-Life 2-ish ragdoll physics to JA when enemies/friends/whatever dies. There is some kind of ragdoll in JA but I thought: "HL2 ragdoll physics... That would be REALLY nice" :Puzzled: (if it would work though) Here's some pics of what it would look like if you don't know: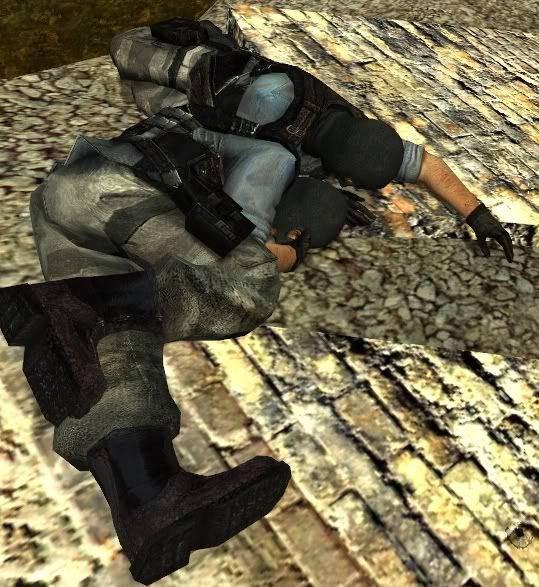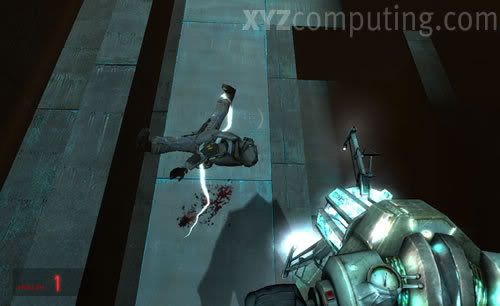 ---
#2
10 years ago
I think you`re overestimating Quake 3 engine. Half-Life 2 uses Source engine which is superior to Q3 engine in every respect. I`m afraid you are really asking for impossible. The only way to do what you want would be to recreate entire Jedi Academy in Source engine.
---
#3
10 years ago
You can get ragdoll effects but its VERY random it just flops the model down very badly, so you'll have like arms twisting around and such, very unrealistic. the command for it is /broadsword 100 just though id put this out there.
---
#4
10 years ago
Hmm... Maybe someone could remake JA in the source engine? Like "Star Wars: Jedi Academy Source" With all new High resolution models for all characters and high res textures for everything. I know it would take ages... but it would be a very cool HL2 mod, maybe not the right place to ask though.
---
#5
10 years ago
Sure. Just get permission from LucasArts and Raven Software and do it yourself. :p
---
#6
10 years ago
... Well, I thought it should be different than the original, like making a JK4 in the source engine... With new missions and stuff, and new characters of course. Also, I'm not into making that kind of mods
---
#7
10 years ago
Maps* not missions. I thought JK4 would be a source mod.. not a game >.
---
#8
10 years ago
Still gotta Ask Lucas and Raven cause thats Their name and title your using its like how alot of people around the internet steal my name DAMN U NEWBIES DAMN U!!!!
---
#9
10 years ago
Do you know that single player source code was never released.So it is impossible.Only some parts of sp source code was given razorace(maker of ojp) and to maker of old school mod.
---
#10
10 years ago
You wouldn't really need permission to make a brand new star wars mod for another game, now would you really?
---