#1
13 years ago
So how do u do thsi liek put in a cape or a chain some extras things like that??
---
#2
13 years ago
That would require a whole new model for a cape or adding chains, however, there are a few cool things you can to to select models to "Mimic" chains and such. I made a reskin of Yuna that wasn't released, (no permission given ;)) That used the cloth that danged from her waist and replaced them with "chain" tga.'s. I'll post a screen of what I mean later on.
---
#3
13 years ago
Okay, As you can see, I sourced some chains onto the cloth straps on the yuna model. Theres white underneath, as you can see, but that's on an alpha channel, and I used a shader to make that dissappear.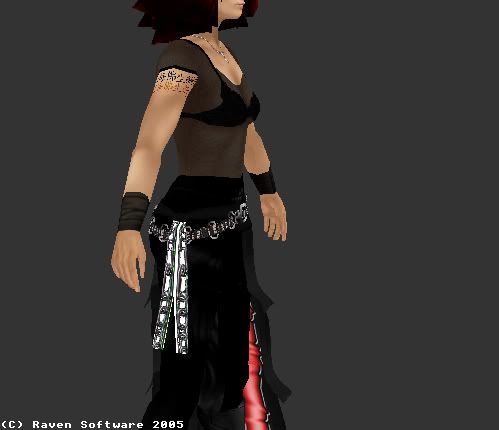 Anyway, Yeah, this was one of my earlier skins, It was made before Vespa on jk3files, but.. yeah
---