9th November 2010
0 Uploads
#601
8 years ago
eezstreet;5530427Relatively: More than we were yesterday. Or last week. Or last month. Or last year.

Absolutely: I don't know how I can answer that without people lynching me, but a first release isn't too far away now, I'd imagine.
Heh. You just made my day, and the day just started! Time to go to bed now...
---
#602
8 years ago
In case you didn't see it over at ModDB, here's the new dev screenshot of the beautifully detailed training remote!
I should mention that we are still looking for talented texture artists, character/creature modelers, and animators profecient with softimage mod tool. Oh and becoming a dev gets you early access to the beta...
What? No that was not a bribe!
---
#603
7 years ago
Hey guys, I know it's been a little while ...okay a long while. But I'd just like to let you guys know that we're back!
With the launch of our new website (Jedi Knight Galaxies on Terran Gaming) hosted by Terran Gaming we have released a new developer diary (I know, I know it's only been 6 months)! Also, if you missed the Important Notice post on our old website, we now are going to release Jedi Knight Galaxies in phases. Which means that we will release a playable version of JKG far sooner than before, and each subsequent release will build upon it bringing JKG closer and closer to a final release in which you will see the fully flushed out project that we envisioned 3 years ago. The first phase will basically be base gametypes (TFFA, CTF, FFA) with many of JKG's features! The next phase will be very co-op oriented, being much like instances you'll find in the full version of JKG. Phase 3 will be an RPGFPS, bringing JKG to an almost complete stature. Phase 4, the big one, will finally bring us to the LMORPGFPS that we promised you oh so long ago.
There's plenty of new screenshots on the developer diary and lots of content that wasn't on our old site, so what are you waiting for? Go go go!
OH! I almost forgot, we've announced the release date for JKG! September 17th 2012
---
3rd February 2006
0 Uploads
#604
7 years ago
#606
7 years ago
Welcome back JKG staff, I look forward to playing JKG, Keep up the good work guys!
---
#608
7 years ago
Hey everyone, I just wanted to post some of these awesome new dev screenshots we've made since I haven't been posting them here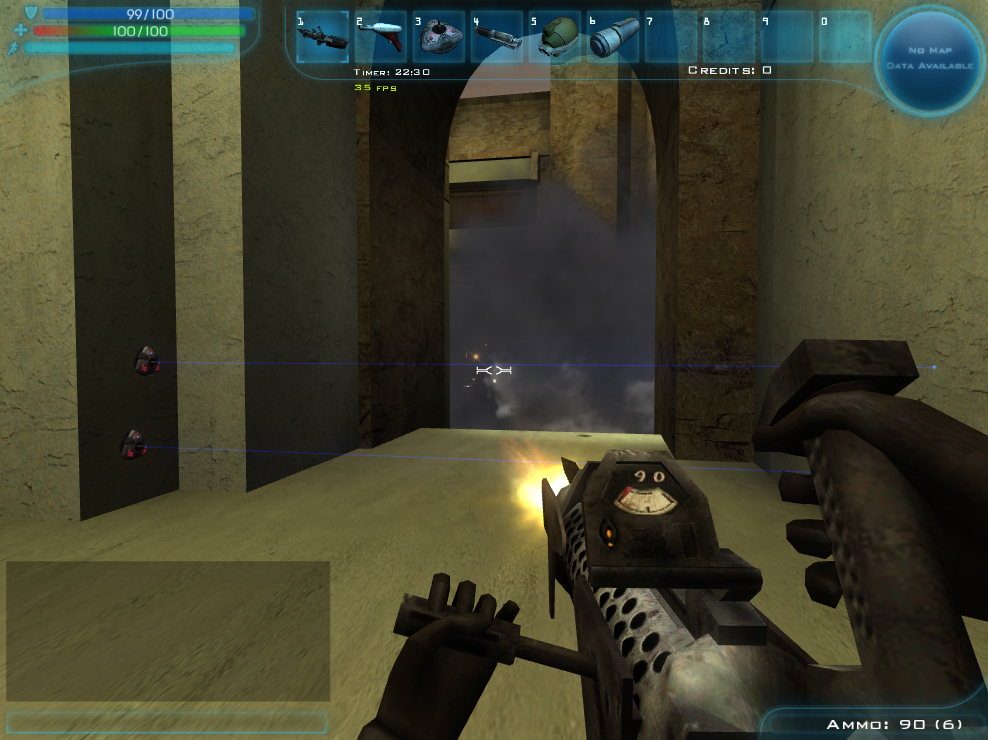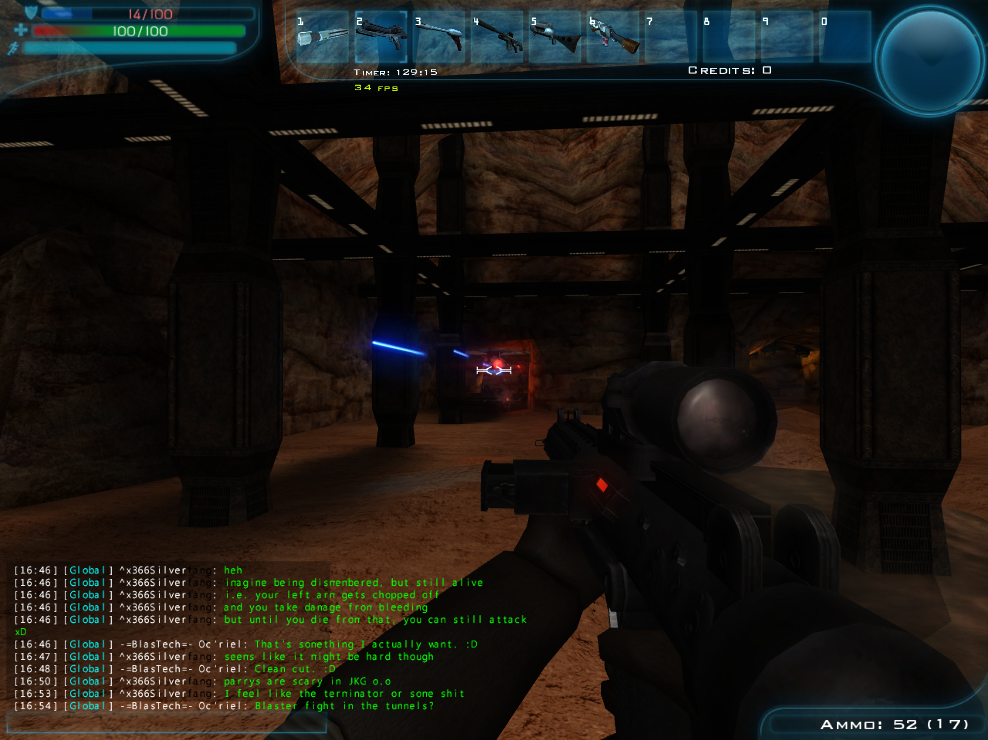 (excuse the messed up chat, this is already fixed)
Let me know what you guys think :)
Oh, and just in case you don't know yet, JKG: Versus releases September 17th, 2012.
---
#609
7 years ago
Nice man! cant wait until september 17th. I asked you this once before, has the JKG team decided on what maps are going to be in phase 1? I'm a map freak and I am impatient in beutiful maps in WIP's.
---
#610
7 years ago
those are the best custom weapons models i've ever seen for JKA great job!
---