28th August 2006
0 Uploads
#21
12 years ago
WraithPrince;4237151eh I don't anna sound rude but your probably gonna have to live with a kindom hearts 1 riku unless you learn to model youself.
Tried that on the first page, didnt work =p
---
#22
12 years ago
hello I have new picture pour Riku model
[ATTACH]62192[/ATTACH]
[ATTACH]62193[/ATTACH]
[ATTACH]62194[/ATTACH]
---
#23
12 years ago
ok but YOU need to try to model him since you obviusly have AWSOME pics why dont you try? maybe ask permission to edit the KH1 Riku and use his head maybe or other parts I.E. Feet, Arms, Legs, etc. since the only parts that change is the Legs and Shirt and since his EVIL outfit was Skintight it might work
---
#24
12 years ago
yeah if you got permission you could get the head and load a base model or 2 that have the general body look and mabey tweak with a few edges and you got yourself ur riku. (this will only work this XSI i think)
---
#25
12 years ago
I can't make arms head and foot
---
29th March 2006
0 Uploads
#26
12 years ago
Spoiler:
Show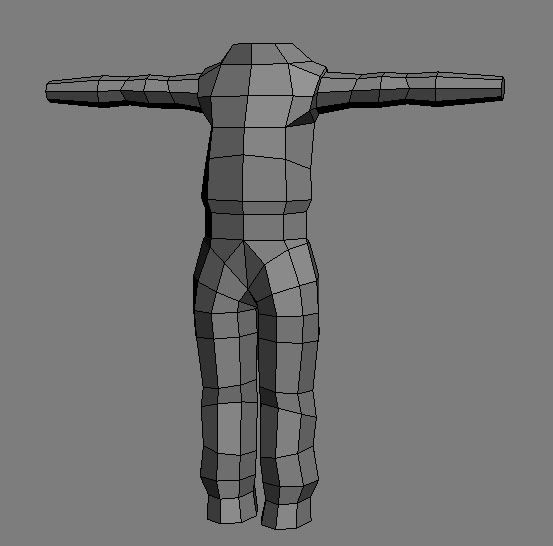 Still needs lots of tweaks to the polyflow hands, feet, a head and someone to texture it. I'll try and contact Tryforce to see if I can use his Riku's head. Oh, and I'll break up the symmetry in his pants when I'm done UV mapping.
---
#27
12 years ago
thank you Jose carlos I LIKE YOU
---
29th March 2006
0 Uploads
#28
12 years ago
Aww, just like? Man, way to go and kill the mood. :(
Riku's almost ready for UV mapping. I don't really like the boots, I'll have to tweak the shape a little. I'll also rip the hands off a Raven model, my own aren't ready yet. And I emailed Tryforce asking for his permission to use the head.
Spoiler:
Show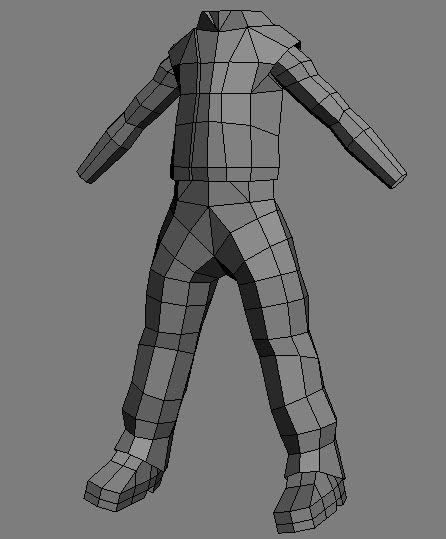 I'll wait for some comments from people more experienced in the ways of character modeling before continuing.
EDIT: A question to all modelers: would it be wiser to mirror the torso on the UV map, or should I leave it unmirrored? That's the only part where I'm undecided.
---
#29
12 years ago
Depends. If you want it to have more reskining posibilities and more detailed UV for skin then leave it unmirrored, if you want to have it less reskin options and less detailed texture, mirror it.
---
#30
12 years ago
the model is very pretty great job Jose Carlos
---