#11
12 years ago
I dont know if its girs sephiroth but there is 1 that follows with midgar v2. Then the jetpack is a wing.
---
#12
12 years ago
sephs eyes are green O_o have you seen advent children its a mix of blue and green the green is the mako thats been pumped into the leather clad freak seph was badass in kh you saw him oh were like OHMAGAWD hardest boss in the game too (obviosly)
---
#13
12 years ago
Juggernut, you mean MidgarV3, and no, that isn't his Sephiroth, search up Final Fantasy pack on jk3files.
---
#14
12 years ago
Yes i have Sephiroth as a model and i know that he has his wing as a jetpack. I are no retard ofc not LOL. Hahahahahah. Well i have him and thats for sure.
---
14th August 2007
0 Uploads
#15
12 years ago
cdmanjak;3860953sephs eyes are green O_o have you seen advent children its a mix of blue and green the green is the mako thats been pumped into the leather clad freak seph was badass in kh you saw him oh were like OHMAGAWD hardest boss in the game too (obviosly)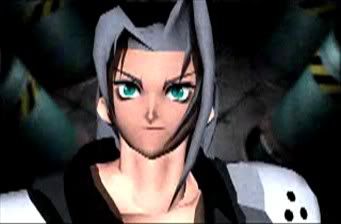 does that prove my point? i dont see any blue in there
---
14th August 2007
0 Uploads
#16
12 years ago
and on another note the green ISN'T mako...those are Jenova cells, mako makes your eyes blue, look at Cloud, Zack, and Genesis, they all have blue eyes because of Mako, especially Genesis, his eyes shine blue
---