12th January 2005
0 Uploads
#1
7 years ago

Conquest
The conquest gametype has been around for quite a long time, and probably the major game series everyone recognizes it from is Battlefield. However, due to how Movie Battles plays it is near impossible to create those large environments and play them in under 5 minutes. So this is a modified, and maybe even a more complex version of conquest.
I will also be showing off a Work In Progress version of Backstreets throughout!
History
The first location you will see to feature conquest is Backstreets. Backstreets is a location created by Nozyspy a while back for BaseJKA.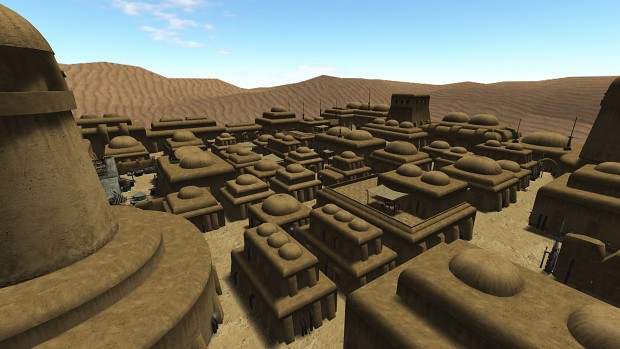 Original Backstreets by Nozyspy
However, Plasma and I gained permission from Nozy to modify it and create a Movie Battles II map using it. The first few variants were not that successful as they used the same old set of objectives that we are all used to, and a similar layout which largely favored Mandalorians, and of course Jedi and Sith. While that was still undoubtedly fun, it was not as unique and would not really catch the communities eye enough.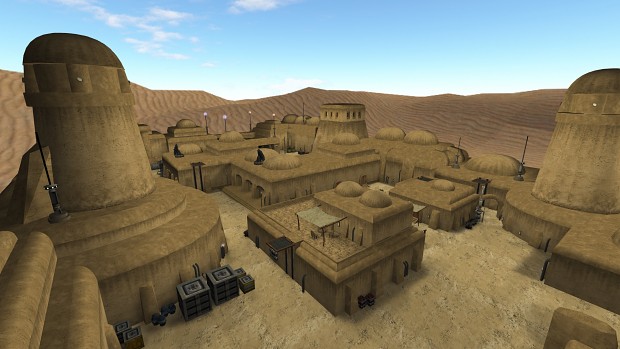 Original Backstreets Assault Layout by Plasma
After those first few tests and layout variants Plasma and I decided that it would be a good idea to rework the map entirely. After a discussion on IRC with Zudni and Frost we came up with the idea of creating a Conquest-esque gametype for it. It also required another new layout to accompany that mode.
---