#1
12 years ago
I submitted these to JK2Files a while ago.. but since reviewing tools always takes thrice the time.. i figured i might aswell post em here in the meantime..
I'll just post the readme here.. Title: Yzmo's Mapping Tools v1.0 Author: Yzmo Email: pfaff.sebastian@gmail.com Release date: 15th June 08
System Requirements. *Win 2k/XP/Vista
*.net Framework 3.5 If you dont have it, get the newest version here: http://www.microsoft.com/downloads/details.aspx?familyid=333325FD-AE52-4E35-B531-508D977D32A6&displaylang=en
*Some RAM *Some HDD Space
How to Install: Just unzip the .zip and run the apps.. They should work fine as long as you have the .net framework..
Credits: Betatesting: Darth Norman, Juggernut Icons: xpero q3map2: ydnar IBIze: Ravensoft
Descripion: This package contains 3 tools:
Rotator: Used to create scripts to rotate suff like doors and such in maps. When using it, add a target_scriptrunner and have it execute the script. Make sure the "usescript" value is the same as the name of the script, and that the "count" value is set to -1 if you cant to use the script more than once, Just "use" the scriptrunner to run the script. This tool also requires IBIze.exe, it's included in the JKA SDK, or you can get it here:
Decompiler: A GUI to decompile maps using q3map2.exe's decompile function.. also includes an entity only recompile.. DONT USE THIS TO STEAL OTHERS WORK, ONLY USE IT TO SEE "HOW IT'S DONE!!!
ASEzor: This is the next version of my Ase Maker.. It still freezes, but it now shows a list of .maps etc.. For those who didnt get the use of this last time.. It's NOT for converting entire maps, but for making map objects in Radiant..
BUGS: None concerning functionality, but I'm sure there are quite a few ways to get the tools to crash, i was too lazy to look for them, but if they annoy you, mail me about it and I'll fix it for the next version.. Oh, right, the Decompiler sometimes freezes totally with the command-line window off.. so if the program freezes for more than say 20 secs, try turning that on in the settings.
Other: If you can think of a tool that you may need, or find bugs / have feature requests.. etc.. dont hesitate to email me about it :D
Oh, and for those who care.. these tools were coded in VB.NET 2008.. (I'm a noob)
//Yzmo
So, try it out, and post some feedback here ;)
---
#2
12 years ago
Awesome man! I'll give it a download and try it out! :D
---
#3
12 years ago
You won't be able to submit the decompiler to JK3files due to legal reasons, I believe.
---
#4
12 years ago
You can already decompile without any programs since it's partially the quake 3 engines faults.
But theres always ways to protect against decompiles if you know how.
All you need to do is know how the quake engine works and partially with the GTKRadiant with how they compile maps you can reverse it to decompile the map. Of course I'm not giving out the text as to how it's done
Sure the map will be gawd awful but some people don't care they just simply straighten out the textures and away they go. Less of course you decompile jk2 maps you still get the light entites and a lot of the models showing up just fine in the map.
Don't worry it's for private use not releasing it.
Spoiler:
Show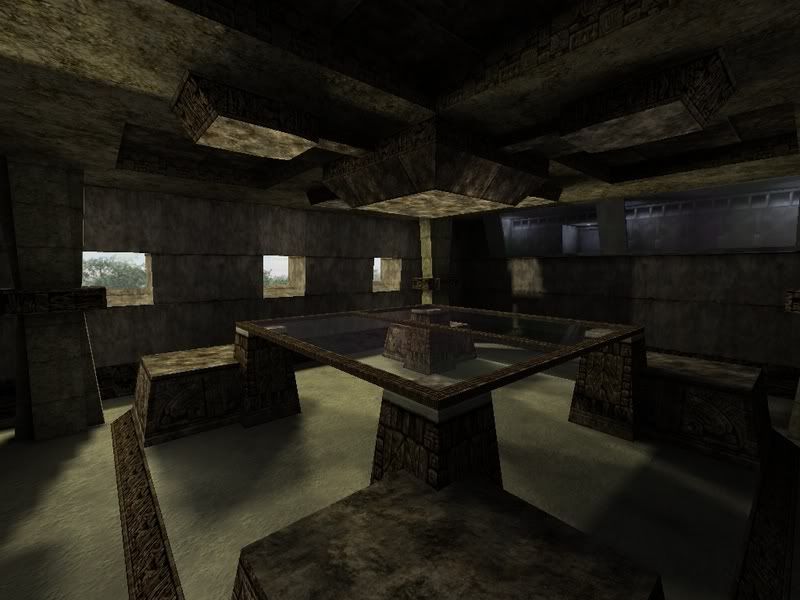 Theres always a work around for something if you know what your doing. :rolleyes:
---
#5
12 years ago
Why would it be illegal to post a decompiler? I don't think it is.
---
#6
12 years ago
Partially to protect a lot of good mappers who don't want anyone to mess with there maps less they give out the .map file source themselves. Use Hapslash as an example.
So,...Let me get this straight... You're not happy, that someone might potentially rip the textures off of the model, that you ripped off of someone else.

Yeah. . . .

I just thought I'd take the time out to point out this little bit of irony. If you were upset that someone has done that with you're work.... How do you think we must feel? Those that came before you, whose work you are Frankenstein-ing into your own projects. Try to use a little logic and empathy when you think about things. And most importantly...

IN THE FUTURE, MAKE YOUR OWN STUFF!

If you've gotten that far you can go a little farther. Then it will be something you can call your own, and you will feel a greater sense of pride in doing so.

I'm not going to try to stop you, but as for asking for permission... In your opinion, do you think it should be given?
But hey let people make the choice themselfs.
---
#7
12 years ago
Yzmo, might I suggest a shader tool? Something that makes it easier to make a shader, like a few buttons here and there and all you have to do is input the values and file paths. Handy, no? Make a button like "Shiny", for a reflective shader, the program generates it and while still in the program you modify it accordingly in compliance with the right color, texture, etc.
---
#8
12 years ago
I'm fairly certain that it's illegal to reverse engineer and part of the game, I'm not sure if it applies to third-party works or not.
---
#9
12 years ago
I have the program and it clearly says that the program shouldnt be used for purposes such as releasing the map again, stealing work or stuff like that. Its only for learning purposes and he did this warning inside of the program, so I cant see whats the harm in it.
---
#10
12 years ago
That's beside point, if it is illegal, jk3files won't want to host it, since there may be a threat (However small) of legal action. I could be wrong about the whole thing, but I seem to remember this issue coming up before, here.
---