#1
11 years ago
Okay. I've asked about this several times on various other topics, but I haven't found anyone capable of making this model. So, I'm going to settle for asking someone to make this model without the textures. I know some people who could texture it. I'm a megaman
fan, and I wanted someone to make a skin of Elecman.EXE. Here's an image.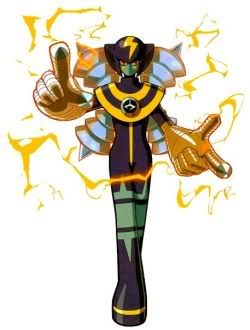 And another. There's also one thing I also want, but if it's too impractical, just forget about it. I really know nothing about modeling. I'd like it if you could make a second form of the same model where the hand the saber is held in is the hilt of a sword, and make a saber with an invisible hilt, so when used together, it looks like his arm transformed into a sword like it does in the anime. But if it's impractical, again, forget I said anything. Thanks for your time!
---
#2
11 years ago
Your pictures work, but your links don't mate. The go straight to FileFront...
---
#3
11 years ago
I didn't even mean to put links. It's stupid Bing turning everything it wants into links!
Anyway, back on topic. Any good modelers out there who could at least make an untextured version of Elecman.EXE?
---