#1
11 years ago
hey guys. well i always wanted a vader wounded since i finished the force unleashed game. i loved those models and everything. then i was looking into JKA community but it seems that no one is going to work in that model so i wanted to do it for personal use modifying Toshi's vader. well this is the problem i have. basically i started modifiying the helmet a bit removing the top and cuting some parts making it look "broken" and this is how it looks so far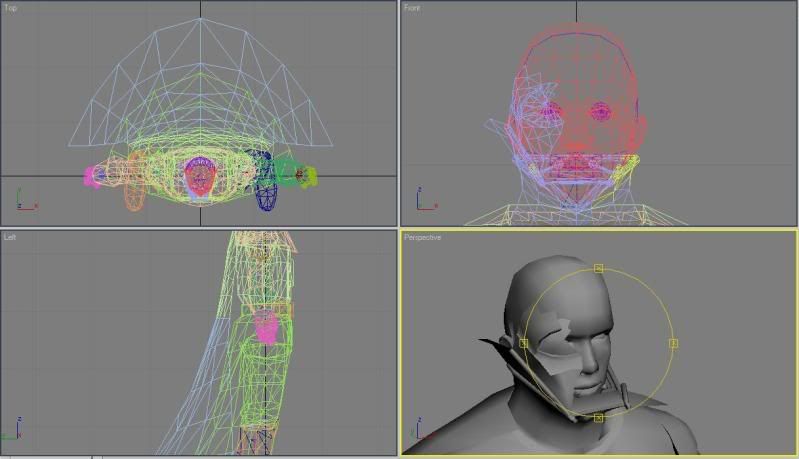 well i never tryed modding in a video game so i have no idea how to port models into JKA. i have made a lot of replacements from comunity models into moviebattles. the problem is that from 3dmax i dont know how to continue to convert the model into GML again. it seems that 3dmax 7 doesnt have that option. and i already tryed exporting it into milkshape 3D and from milkshape into GML but when i export to GML milkshape crashes. so.. any ideas? thanks :cool: (btw sorry for my english =p)
---
#2
11 years ago
First off, talk to Toshi and ask if you have permission to screw around with his work. Secondly, you're doing it wrong. You need to rig it to the humanoid skeleton (available on Psych0's site along with tutorials, check the Master Sticky), then export it into .xsi format and use Assimilate and Carcass to finally turn that into a usable .glm.
---
#3
11 years ago
hmm ok i will try but its just for personal use. should i have to ask for permission anyway? im new in this and i dont know about permissions and that stuff >.> thanks again :)
---
#4
11 years ago
ok i followed phycho's steps but when i want to use assimilate i get an error. this is my configuarion for the _humanoid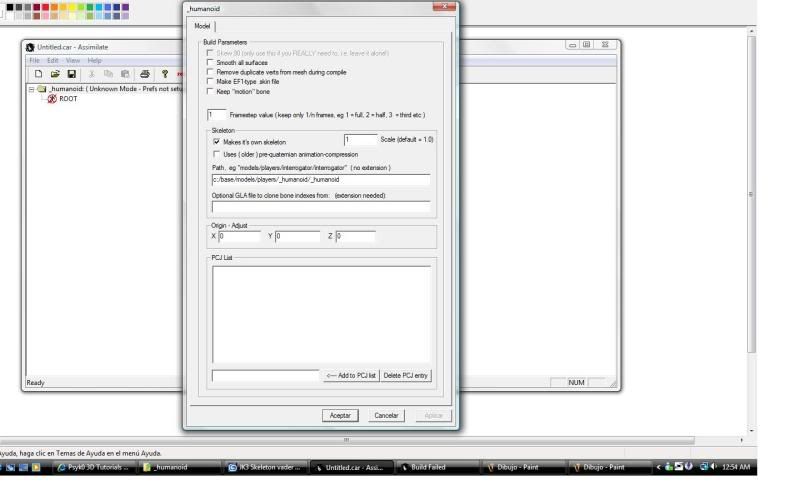 this is the error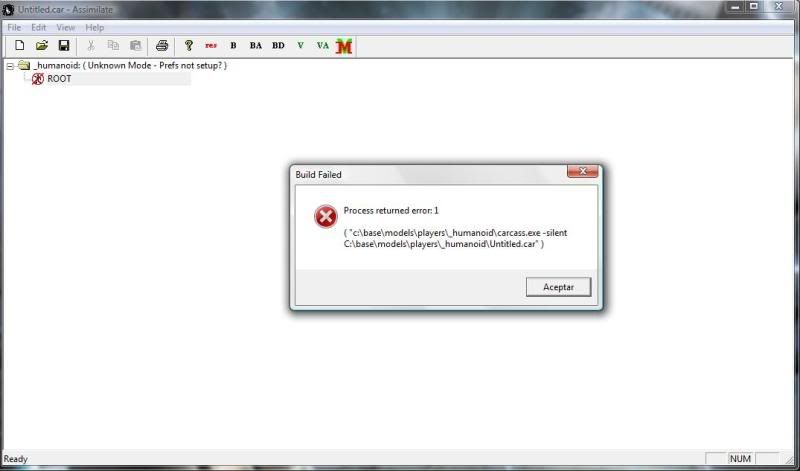 any ideas? :confused: this was harder than i expected :uhoh:
---
#5
11 years ago
Alenoguerol;4962362should i have to ask for permission anyway?
Yes.
OHAI, NICE PAINTING CAN I RIP IT IN HALF?!
---
#6
11 years ago
rofl but its like if u were going to ask for permission when a mod for any game is released and you just want to modify something. you are not going to ask the author if you can do it because you dont like it because no one will be able to access to the modification but you. >.> anyway i will try to contact toshi and ask him anyway if you say so.. but meanwhile.. can u help me? anyone? :(
---
#7
11 years ago
The biggest thing is that you try to ask for permission. Some people may have changed email addresses, and may be unreachable. You just need to show them the respect of asking. The worst they'll say is no.
---
#8
11 years ago
Untag "makes its own skeleton" and try again
---
#9
11 years ago
ok im trying to contact toshi. meanwhile i tryed what jose carlos said and i get this error in a note pad
Model: "_humanoid" Model must have a 'makeskel' path ( Double-click on the top tree item's name (should be a folder), then click "Makes it's own skeleton" in the dialog ) (1 faults) also i forgot about the 1st error when i add the xsi to assimilate: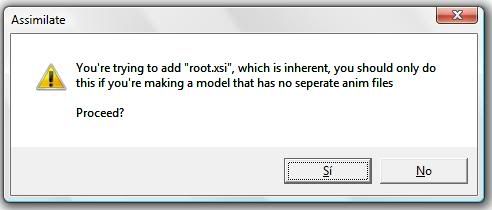 ---
#10
11 years ago
Ah, yes, I figured that was the real problem. You'll want to add the .gla file to the list, not root.xsi. The root.xsi is for creating models you've animated yourself, not models that use a pre-made animation set.
---