#1
13 years ago
Hi there.Would someone/some people be able to skin/model Neji from Naruto??? Don't bite my head off please :) Here is some pics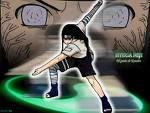 ---
#2
13 years ago
i wish you good luck because most naruto model request dint get made at all so i doubt this will but still good luck
---
#4
13 years ago
Best hope for this is AC Sephiroth... Seems most modelers dont like the americanized animes.
---
#5
13 years ago
if you would stop with the requests people might actualy make some because being pushed and nagged realy slows down stuff
---
#6
13 years ago
I just asked for a request I said NOT to bite my head off
---
#7
13 years ago
why? you taste good!!! *cry*
but im not even biting your head off im not bashing no trash. im just pointing out something
---
#8
13 years ago
Okay how bout this. Any modelers and skinners intrested can post (they don't have to if they don't want to) And shed some light on what they think about this
---
#9
13 years ago
So many naruto requests *shudder*.
I wish you luck on finding a modeler. Really though, there has to be someone.
---
#10
13 years ago
Thanks ^_^ I really hope that someone does. Neji is one of the "cooler" Naruto characters
---