#1
11 years ago
Could someone model a Jason Court skin? If anyone could, that would be awesome! Jason Court was the Actor who did the cut scenes from DF 2. Thanks!
---
#2
11 years ago
There are no pictures. Your request has been ignored.
---
24th April 2007
0 Uploads
#3
11 years ago
For threadness's sake:
Spoiler:
Show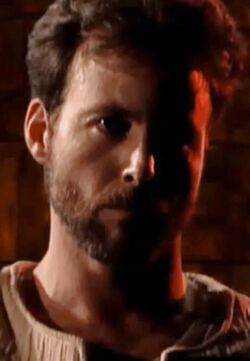 ---
#5
11 years ago
Ha ha ha, that guy looks like the biggest molester ever
---
#6
11 years ago
Here's a WIP images of my Dark Forces II Kyle V4... lol yeah I know, yet another version.
I'm trying to make it look like Jason Court as much as possible.
---
#7
11 years ago
GlitchMasterShmit;4965329For threadness's sake:

Spoiler: Show
That looks like one of the biggest kiddie fiddlers around
Nice skin btw. Even though there are alot of versions they are all well skinned.
---
#8
11 years ago
Wow Darth Phae! V4 I thought you had it at V3. V3 was great. But I was looking at this board and I saw this....look down and you'll see. The jason Court skin.
Other wise great job! I just want a Jason Court skin to get rid of the bad Kyle skin.
---
#10
11 years ago
Thanks :)
Oh and about that other Jason Court skin. I believe that skin is going to be used in the Dark Forces II mod. Not sure though but I thing that's what I saw somewhere.
---