#1
12 years ago
hey guys i am working on a model, but i cant find the good texture for it. I am not good in making brand new textures, so i wanted to know if one of you would like to take my request. Here is a reference picture of the sort of brown texture i would like to have. the kento marek brown. it would be awsome if i could have it. :)
Spoiler:
Show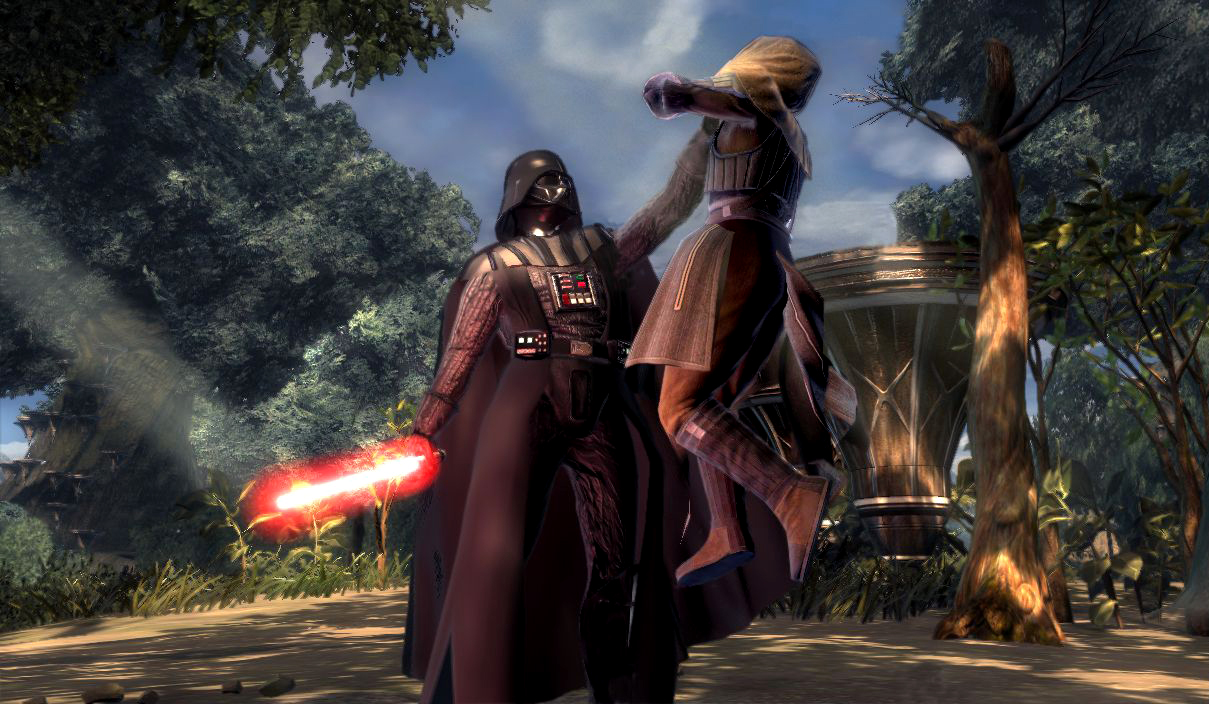 ---
15th March 2005
0 Uploads
#2
12 years ago
Maybe some more info in the future to make it actually possible to really help you.
---
#3
12 years ago
yea maybe more info, i checked on googel and never found the exact thing. well what i was looking for was maybe a brown like his hip flaps. with a sort of cloth effects.
---
#4
12 years ago
Try TurboSquid, they have alot of Free textures and models u could use.
---
#5
12 years ago
If you want my opinion, I'm of the train of thought that you should never just slap on a pre-made texture when texturing something. In cases where the texture and UV map are different, there's going to be direct clashes and it's just not going to look right.
While splicing a pre-made texture so that it does look right doesn't sound difficult, it's actually far more difficult than just making the texture from scratch. Invariably, the best way to ensure a high-quality end result is to work from scratch all the way. It's like shirts; tailored shirts are always more comfortable than ones you just pick up from Primark. :p
Of course, there's every reasonable possibility that combining pre-made resources might result in a mod of passable quality, but I'm also of the train of thought that you should aspire to get that quality level as high as you possibly can. Pulling out all the stops, so to speak....
If you're willing to expend time and effort to develop your skills, rather than going with the general populace and seeking instant mod gratification, then surely the texture artists and skinners who are still lurking around here will be more than happy to offer guidance and advice.
Try going into detail about where and/or how you're getting stuck with trying to make your own textures, let's see if we can talk you through the tricky spots.
Oh. I'd like to follow up on Crashman's post with my own little guidance on using the resources of others.
Needless to say, anything used that was created by someone else should always be accompanied by credit to the creator of said resources as well as a URL to the resource (if it's a freely-available library resource such as those on Turbosquid).
Not doing so is, obviously, claiming the credit, because by default people assume that anything not specifically credited as being someone else's was created by the mod author. Claiming the credit, as we all know, is stealing/theft.
Fair credit for their work is basically the only reward modders can ever get, so it's not like anyone actually does it for the benefits - there aren't any to speak of.
While it is at the end of the day your own choice, we all have to live by our decisions. If your conscience can handle stealing the only thing a modder gets in return for their hard work...
Well, that's more your problem than the rest of the world's, isn't it?
There are those who can take pride in their honesty, and those who should be ashamed of their dishonesty. Whether you want to be proud of yourself or ashamed of yourself usually determines whether or not you'll play it by the book, or be as bent as a box of bedsprings.
We don't have the power to turn back time, so what's done is done. Bear that in mind when you make your choices, and be sure that whatever choices you make are the right ones for you. :nodding:
---
I don't know how, and I don't know why, but this is totally Sheep's fault.
#6
12 years ago
your right, i should make my own texture. I know how to skin, and change the color like in blue or red. the problem is making the texture from scratch. I look at face texture of lets say spanki, he was able to make that from scratch and it looks great, same for the haps torso, its awsome the uvmap, and the textures, but where were they able to find all those colors, belt textures and make it in this way, this is a question i awlays asked myself. how are they able to make a completly new face with new colors and shade and all.
---
15th March 2005
0 Uploads
#7
12 years ago
The same way a (canvas) painter does.
---
#8
12 years ago
Well, it can get very involved, but the results look great, if done right that is. Generally, you just have to get the right skin tones and create shadows/highlights according to how the face is shaped, and how the wrinkles are (if you are talking about faces). But there is more than just that. Texture making is hard if you dont know what you are doing, but if you are familiar with the program you are using (usually Photoshop) it can be easy, hopefully.
---
#9
12 years ago
good to know how it works, its jst impressive that sometimes they are able to make a face texture look like someone such as anakin, or obiwan. Correct me if i am wrong though, i saw somewhere that there is a program where you take the face from a photo and make it fit with the texture. seems i saw this once.
---