#1
13 years ago
Hi!
I think I would like to see a new model: that would be the cloud car, from Episode V TESB. Everybody remember-it?
Anyway, I never used spoiler option before, as I usually answer with the quick answer option, so I'm not sure that it's going to work...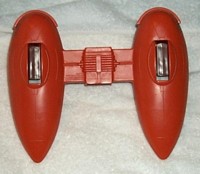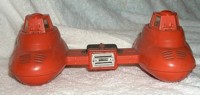 So here is the request. If someone is willing to do-it, to gain experience and the such, that is as you wish. I must admit I'd like to see that one alive again ;)
---
31st December 2005
0 Uploads
#3
13 years ago
oO this is a standard model.. it comes with the game ;)
---
#4
13 years ago
true but you cant fly it me dont thinks
---
#5
13 years ago
What's a cloud car doing on Naboo??:confused: Couldn't it be modded so it could fly? The game already has other vehicles that can. I don't know how you would do that though.
---
#6
13 years ago
well if you just download the map, the flyable one is there, he probs did just use the ja one with the game a edited it so you can fly it but meh what do i know.
---
#7
13 years ago
Yeah Darth Norman, I actually meant a model that you can do more than jump on it to meditate lol. Well thanks for the quick answers!
---
31st December 2005
0 Uploads
#8
13 years ago
just write a veh file for it.. thats it
---
#9
13 years ago
I must admit I never intended to get into modding. It may sound lazy, but hey, you must choose in what you want to spend time in don't you?
Hey, firestorm, I can't appear to spawn the vehicle. Could you tell me how? I looked into the file read-me's, but couldn't find the name of it and when I tried /npc spawn vehicle bcd-cloudcar (and its variations), I could not get it to appear. That is strange ^^
---
16th October 2006
6 Uploads
#10
13 years ago
Darth NormaN;4036460just write a veh file for it.. thats it
And an npc file, as well as checking that the model is in glm format (which, since it's a map model, I doubt.)
---