#1
12 years ago
Ive recently finished RC (republic commando) and noticed that the Sev model for JKA is wrong in many ways so im gonna try and correct it to the best of my ability's so far ive got the helmet worked on
Spoiler:
Show
and my referance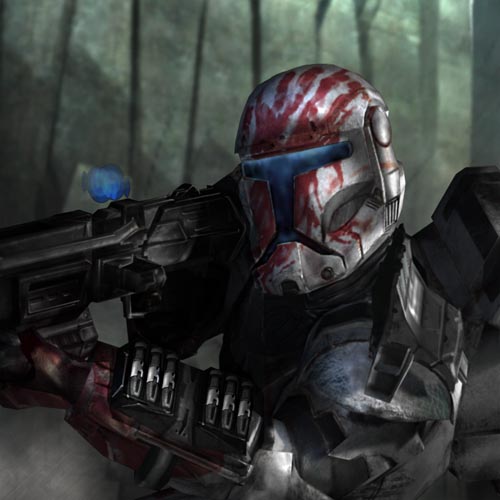 ---
#3
12 years ago
That does look a lot better so far. Just be sure you get permission to make these changes from the author. =p
---
#4
12 years ago
Something is wrong with the top center of the helmet, the pattern does not match up at all.
---
#5
12 years ago
Looks better, though I never use the model myself...
Metal_gear_REX: I don't like to worry so much about patterns of natural forces on a recreated model, such as dirt stains, blood stains, etc, as long as it looks natural. But that is just a matter of opinion, of coarse!
---
#6
12 years ago
I understand your point but when two shades of red don't match up and really do show the dodgy pattern, you have to take it into consideration.
---
#7
12 years ago
I always saw Sev's helmet marking as a bloody hand-print...
---
#8
12 years ago
Well it is supposed to be.
---
#9
12 years ago
Small Update
Spoiler:
Show
---