#1
11 years ago
This is a skin i made. Im not sure if you guys know who there are but they rock and i made a skin out of the lead singer and guitarist billy corgan.
And here is the skin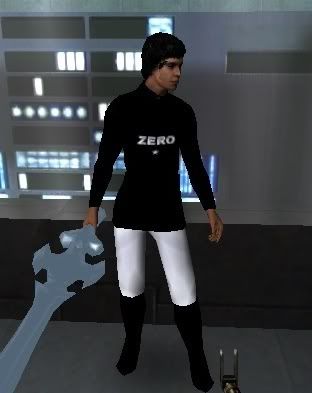 And thanks to iceman_freeze for packing it. :)
---
#2
11 years ago
sorry for the double post but heres the file
edit: it wont let me post the file you will have to emial me for it
---
#3
11 years ago
It's not bad...but the pants are silver and shiny, not white. And the face looks absolutely nothing like him. Not bad though...
---
#4
11 years ago
thx but i couldnt find a texture that was shinny and silver lol i used silk
---
#5
11 years ago
Then make your own. GIMP and Photoshop are your friends.
---
#6
11 years ago
yes i use gimp but im still learning how to use the program
---
#7
11 years ago
GIMP tutorials are everywhere online. Just Google. Another friend. As for the shiny pants...just make a silver shiny texture, then use a shader. There are a few tutorials about shaders on these forums kickin' around the alley.
---
#9
11 years ago
again sorry or the double post but if anyone has like a guitar saber hilt can you give me a link that would go great with this thing
---
29th March 2006
0 Uploads
#10
11 years ago
Alright, some texturing basics for ya. 1) Paintbucketing isn't texturing. It's the first stage of color blocking. You build on top of that. 2) Light and shadow are your friends. 3) A little practice goes a long way. 4) Find images of the material you're making and look at how it responds to gravity and light. 5) Don't give up trying.
---