#71
8 years ago
Rofl. I leave you for one night and I get...questionable content.
I approve of the 'awesome' theme. MOAR!
---
#72
8 years ago
Jose Carlos;5579921That's hot, Iny. Will you be using it for the first person model?
Hopefully. First person models somehow always look like ass though. :(
---
#74
8 years ago
Almighty_who?;5579325well somebody already made a penis tank so... don't click if you don't want to be assaulted by awesome (seriously, under 18's don't click).
I just vomited out of my eyes. In other news, this contest is now official! A News item has been posted on the main JKFiles site and i will put a stickey in the forums too. Thanks for cooking this up guys! :D Noz
---
#75
8 years ago
This contest has been official for quite some time.
Edit: Also, guys, per our group decision we do not have a theme. Or rather it's an open theme. If you want to participate with JKFiles I guess you'll have to do a Star Wars weapon but I know I'm not. So continue with whatever you're making. :)
Edit 2: Posted an update on my website for clarification.
---
16th March 2006
0 Uploads
#76
8 years ago
curses I spent all my time mapping rather then learn moddeling, lol "come along muttly"
---
#77
8 years ago
Haha plenty of time still. I haven't even set a deadline. =p
---
7th January 2007
0 Uploads
#78
8 years ago
I'm either thinking about modeling this gun
Or this gun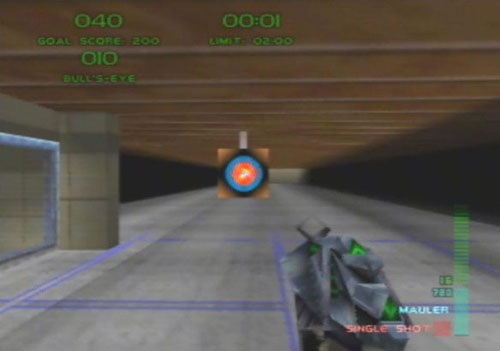 I have some pretty cool ideas for the second one, but I don't know how possible it is (seems pretty unlikely it'll work though)
---
#79
8 years ago
Those look interesting. What are they from?
---
#80
8 years ago
Perfect Dark.
God I love that game!
---
Disclaimer: Personal opinions still not endorsed by Ryojin.