#1
12 years ago
Whenever I load my map in-game my custom textures don't work. It's just that white and gray grid thing that looks really ugly. -I checked and double-checked that the pathnames were right -I made sure that sv_pure was at 0 -I put everything into a pk3 file -I even changed the map directory to the maps/mp folder and it STILL DIDN'T WORK. So as a result, what is supposed to look like this: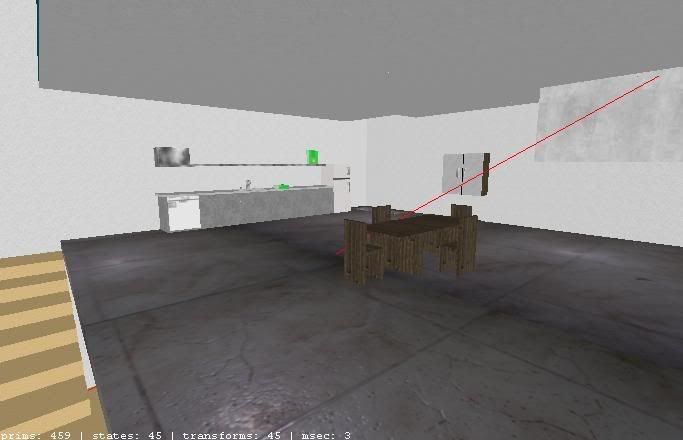 Actually comes out like THIS:
Any help?
Also, the camera on GTKRadiant won't move on the z-axis. Does anyone know anything about this?
---
#2
12 years ago
THey have to be the resolution of 2.
2 4 6 8...
512x512 is what I usually use.
---
#3
12 years ago
so the custom textures gotta be squares? cuz most of mine are like rectangles.. thanks for the help
---
#4
12 years ago
If you need help resizing, I can do it. Unless you have Photo shop yourself...:p
---
5th September 2006
0 Uploads
#5
12 years ago
Both dimensions don't need to be the same. It could be 128X512. Unless map textures aren't like other ones.
---
#6
12 years ago
No, they are no different, but I don't want to confuse people more then I should. :rofl:
---
#7
12 years ago
hmm.. im alredy confused..
---
#8
12 years ago
Don't worry about us, just remember that your textures have to be the power/resolution of 2, meaning square shaped. You can resize them to some thing like 512x256, but it starts getting a bit confusing after that.
---
7th September 2003
0 Uploads
#10
12 years ago
width - height 32 x 32 64 x 64 128 x 128 256 x 256 512 x 512 1024 x 1024 [color=lightgray]Never tried anything larger than 1024[/color] These are the valueable sizes JKA can read. You can also however combine these (e.g: 64 x 512, 1024 x 256 etc). Hope it helps.
---