#1
6 years ago
you know that Character from Tron Evolution Game, I would like his skin to be made. just search how he looks like, just type "Tron Evolution Anon" and check out some pictures.
So yeah I'd like an Accurate skin so good luck all you modders out there.
---
18th December 2009
0 Uploads
#2
6 years ago
If you're going to do a request, the VERY LEAST you can do is post some pictures of the guy you want to see made.
---
#3
6 years ago
Ok I'll try my best, that was what I did at first place but it didn't show, so I'll try again, and Sorry.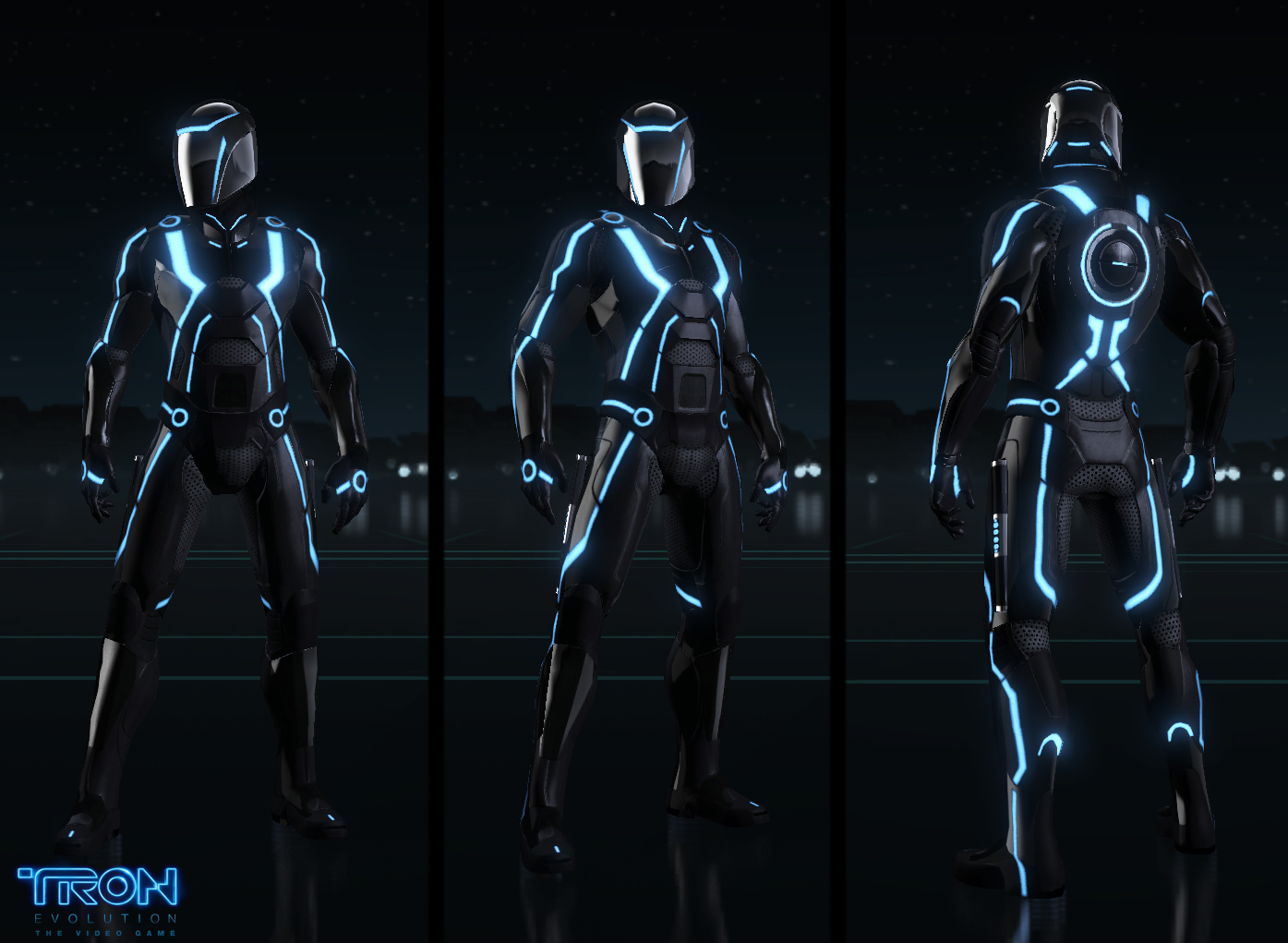 Hope this works.
Edit: Oh Man, at least it shows on the link.
Edit 2: Mainly Blue but he goes White at the end of the game, also if you can update him with Red, Orange, Yellow, Green and Purple it would be greatly appreciated.
Edit 3: well I placed another picture to help out
Edit 5: the white on his face and body is mainly Light because his Helmet is Reflection-like.
Edit 6: I'M SO SORRY ABOUT THE SIZE.
---
#4
6 years ago
* Well you should check this, almost looks like the model that you wanted:
http://jediknight3.filefront.com/file/Scerendos_Shadow_Trooper;74138
---
#5
6 years ago
Yeah but would be better if it was really him, anyways remember when I said Accurate. but this shadow trooper guy is a close 3rd.
---
#7
6 years ago
That reskin isn't really that close, and besides it doesn't have textures to anything like the reference pic. Nor does it have the proper light orientation. It is just all black with a shader effect for glow and lighting effects...
---
#8
6 years ago
Jonny I already have that, but I'm asking for a better mod. That's why I'm asking for this. And anyway Anon was epic in the Campaign Mode in Tron Evolution. I'd like the colors to come in Blue, Red, White, Orange, Yellow, Green, and Purple. (If Possible) But his Main was Blue and at the last Chapter was White.
---