#1
10 years ago
Hello there.
I keep getting this visual error whenever I use fog in my map (both types of fog volumetric/global whatever)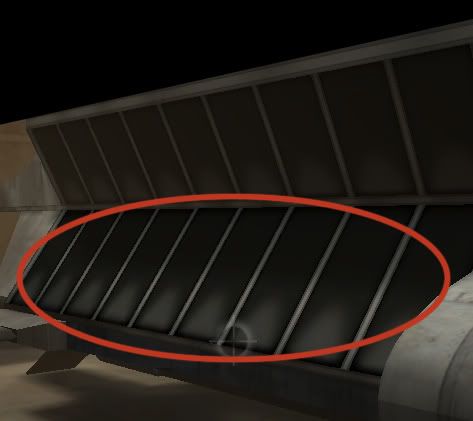 its the set of angled brushes in the red, they are I suppose - look like the ones above them...
Any ideas, like something I can check off in my compiler - I'm using q3map2gui.
Cheers
---
#2
10 years ago
I'm not seeing anything wrong. Is there a shader on the texture in question?
Can you post two pictures, one with fog and one without?
---
#3
10 years ago
Sure thing
Whilst I'm keeping this map under wraps for now here are some photoshopped images to illustrate the problem
What it looks like with Fog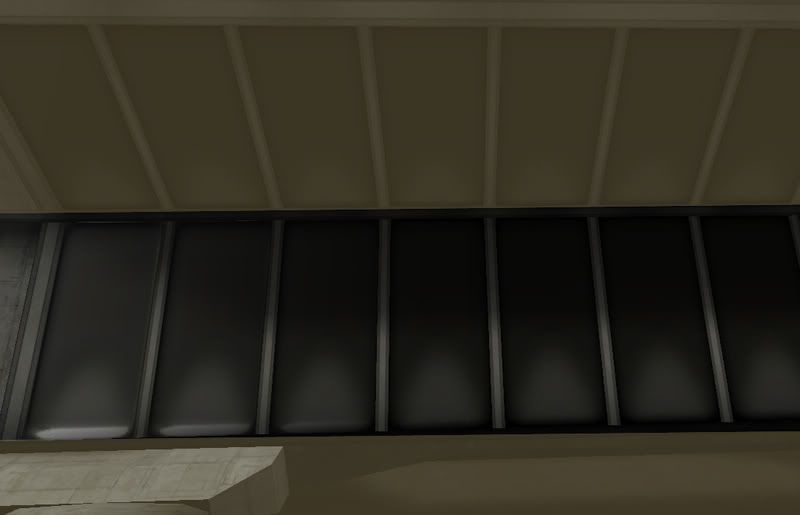 And this is without
It seems that only the brushes at the angle those are become affected as well as a couple of vertical faces (but not many).
I tried it again with accent fog and the problem didn't occur - only with volumetric.
Cheers
Edit: sorry dude, there is no shader on the surface textures
---
#4
10 years ago
Hmmm....try a brush cleanup.
Does the shader have an alpha channel?
I'm wondering, though....maybe the problem was when you made the fog brush, you accidentally left a little bit of the affected brush uncovered.
---
#5
10 years ago
There is no shader on it, just your bog standard texture... as for the fog, it covers the whole area.
---
#6
10 years ago
Is the brush part of a func_group?
---
#7
10 years ago
Sorry dude, it's not part of a function group, just a plain old brush. Funny it only seems to occur with volumetric fog and not accent fog. I have decided not to use fog in this map now but it would still be cool to know what caused the visual mess up.
Thanks Nab622
---