#11
11 years ago
I'm not sure what the rule on double posting an update to keep interest in the thread is...
pretty much, i've made minor edits... been experimenting with textures to see what I can do to break up the repetitiveness. I've been playing around with curves on a different map, but i still find it pretty hard to insert, it into the map. So I've been trying to figure out what I should do with the two blank rooms. I double those rooms and perhaps create an office for the two other divisions of JK3 Warriors but to keep our clan out of it, I would simply refer to the color of the tags... like Windclan is green, Thunderclan is yellow... so I'd call it the Green Office, and the Yellow Office... etc. I could stick a small library in there or a medical bay... but really, it's so close to the armory. Doesn't that kind of uh, disrupt them? Decisions decisions!
Oh yeah, moving onto screenshots.
Spoiler:
Show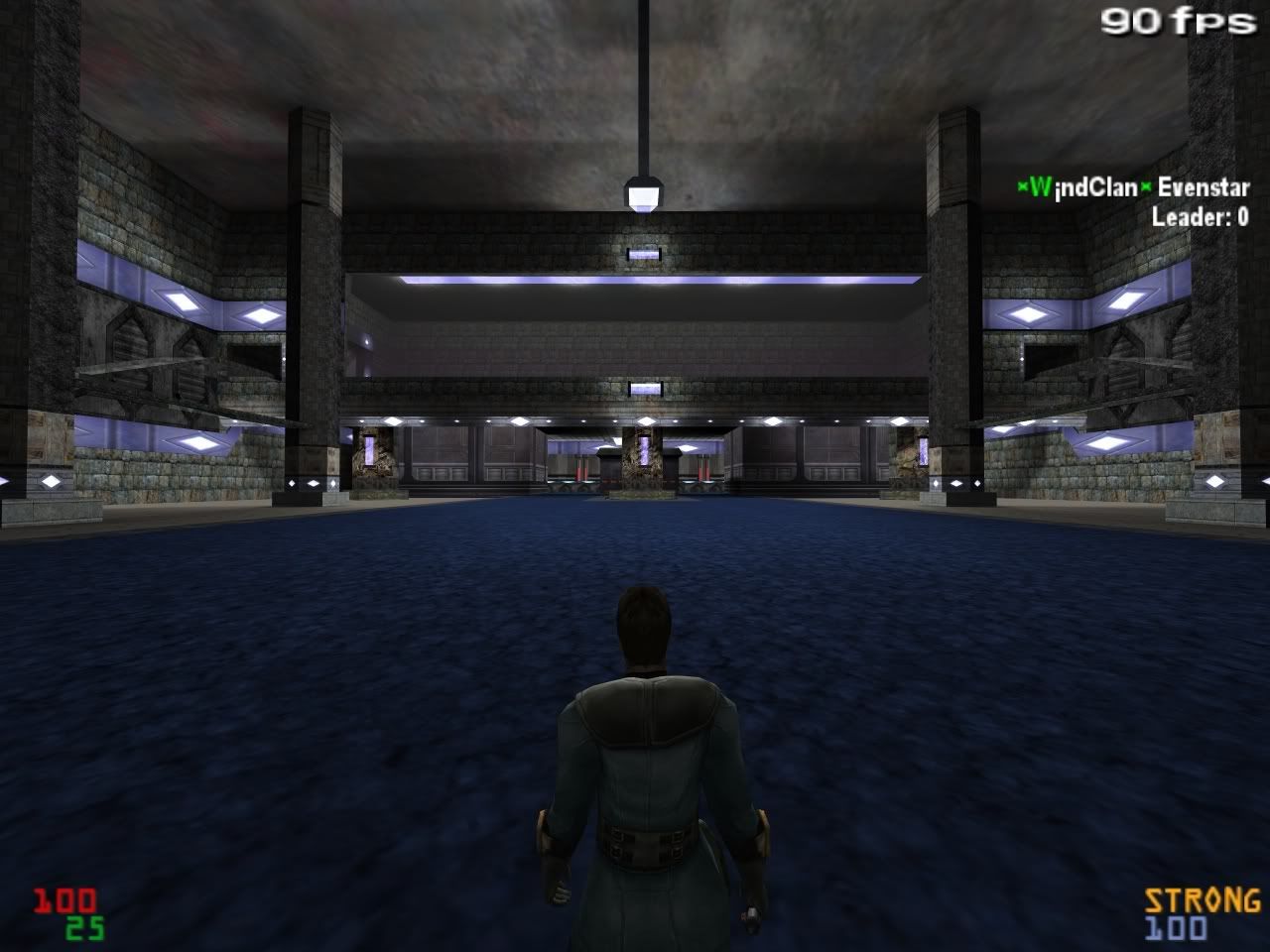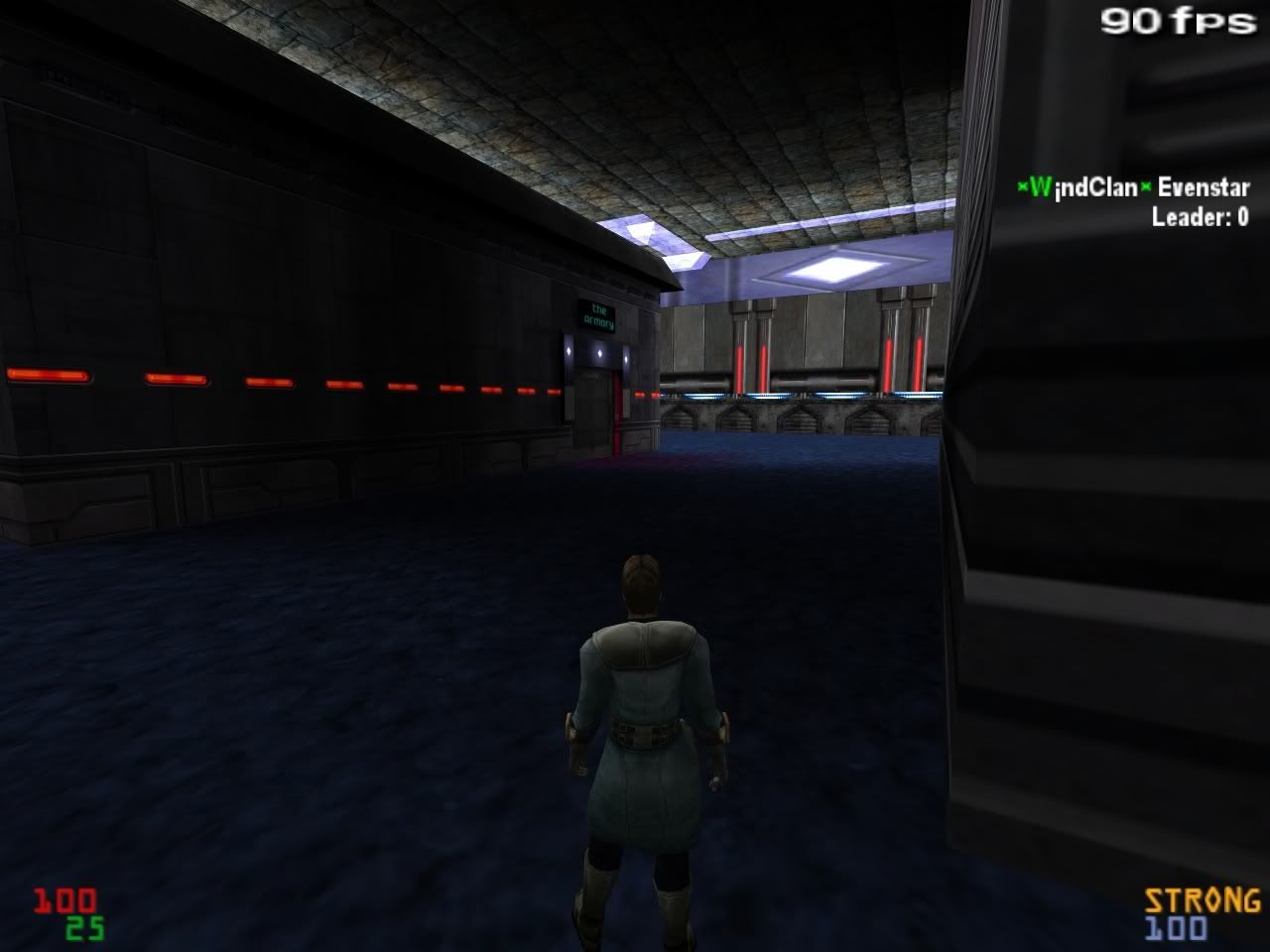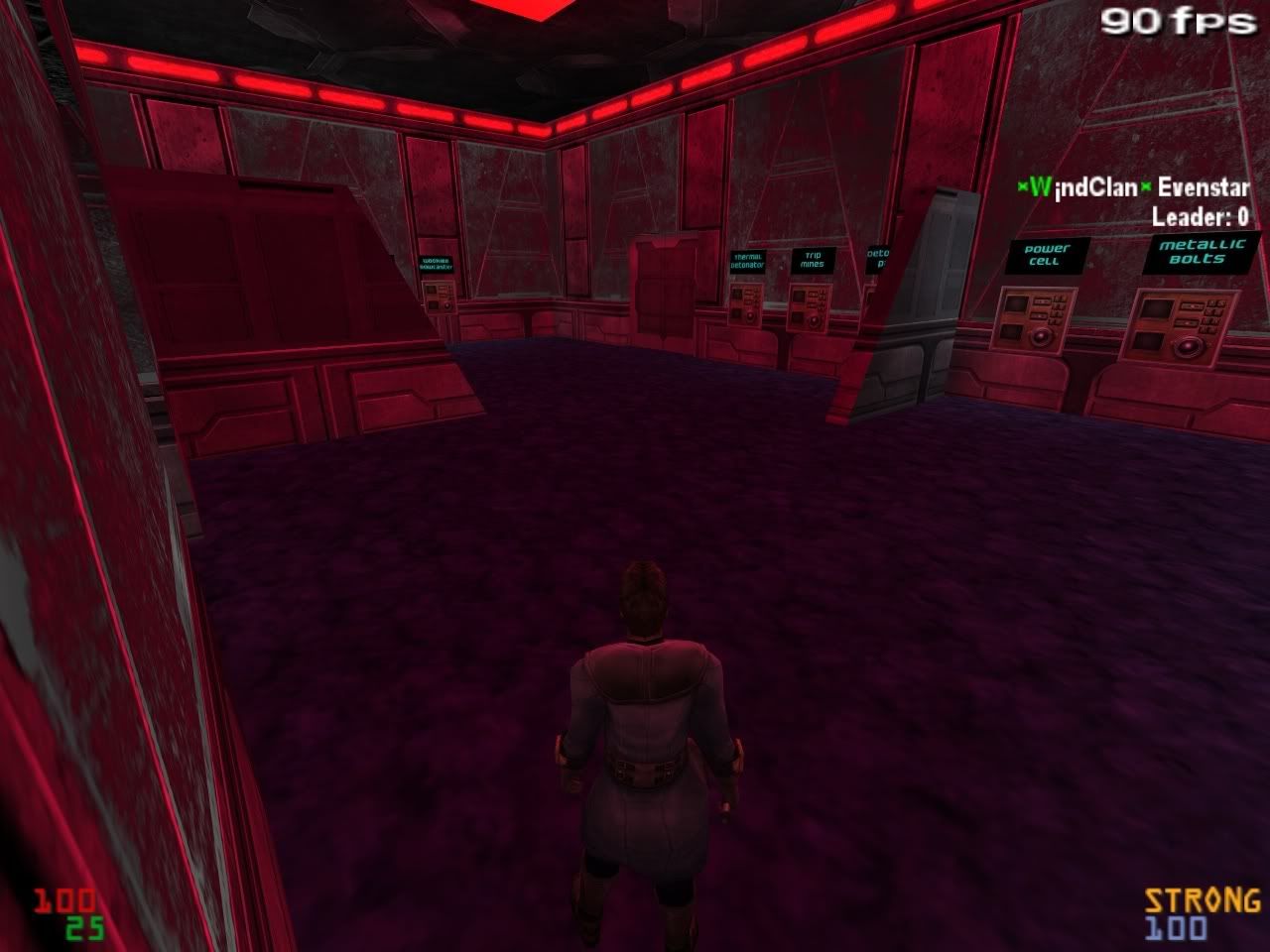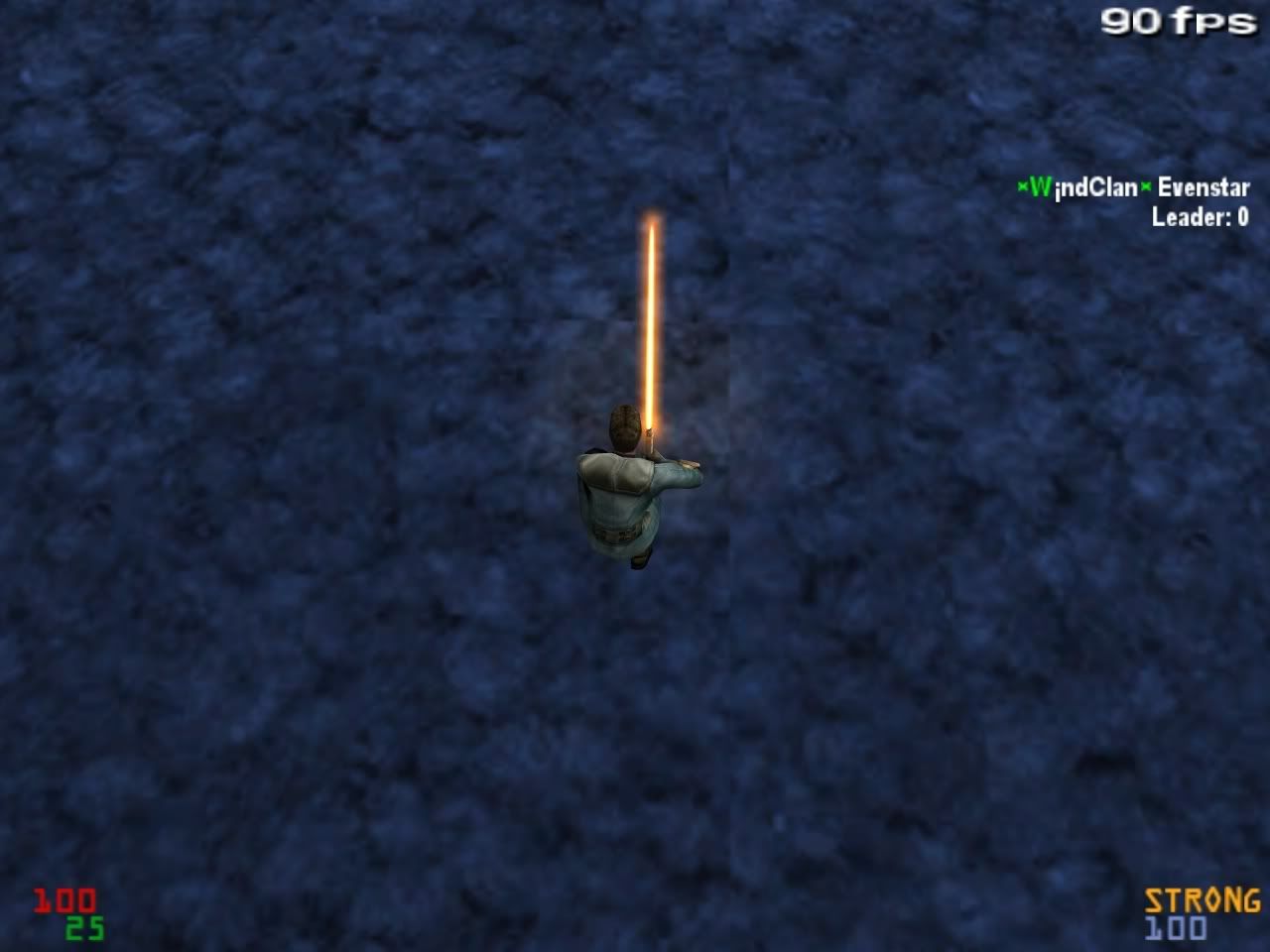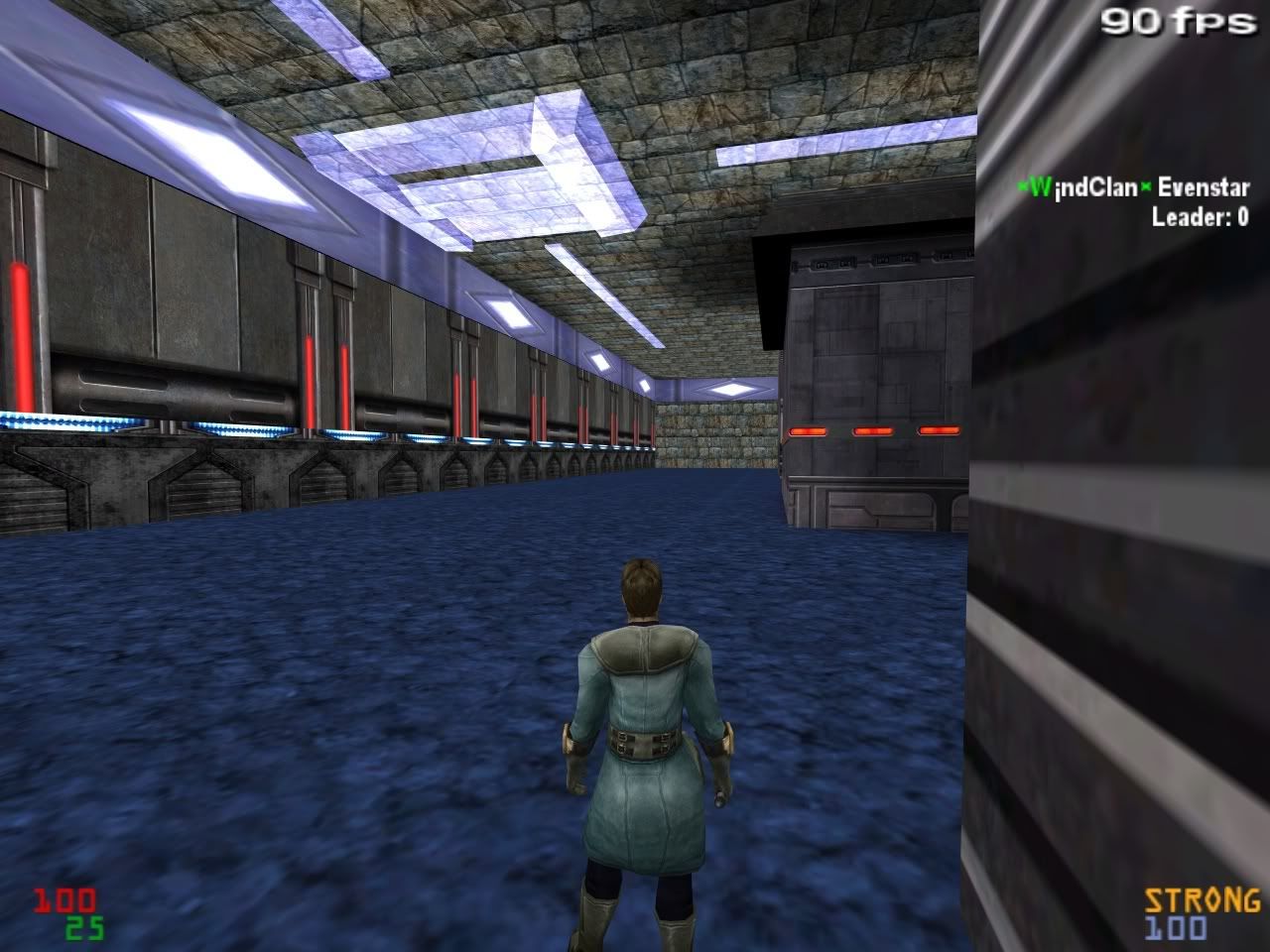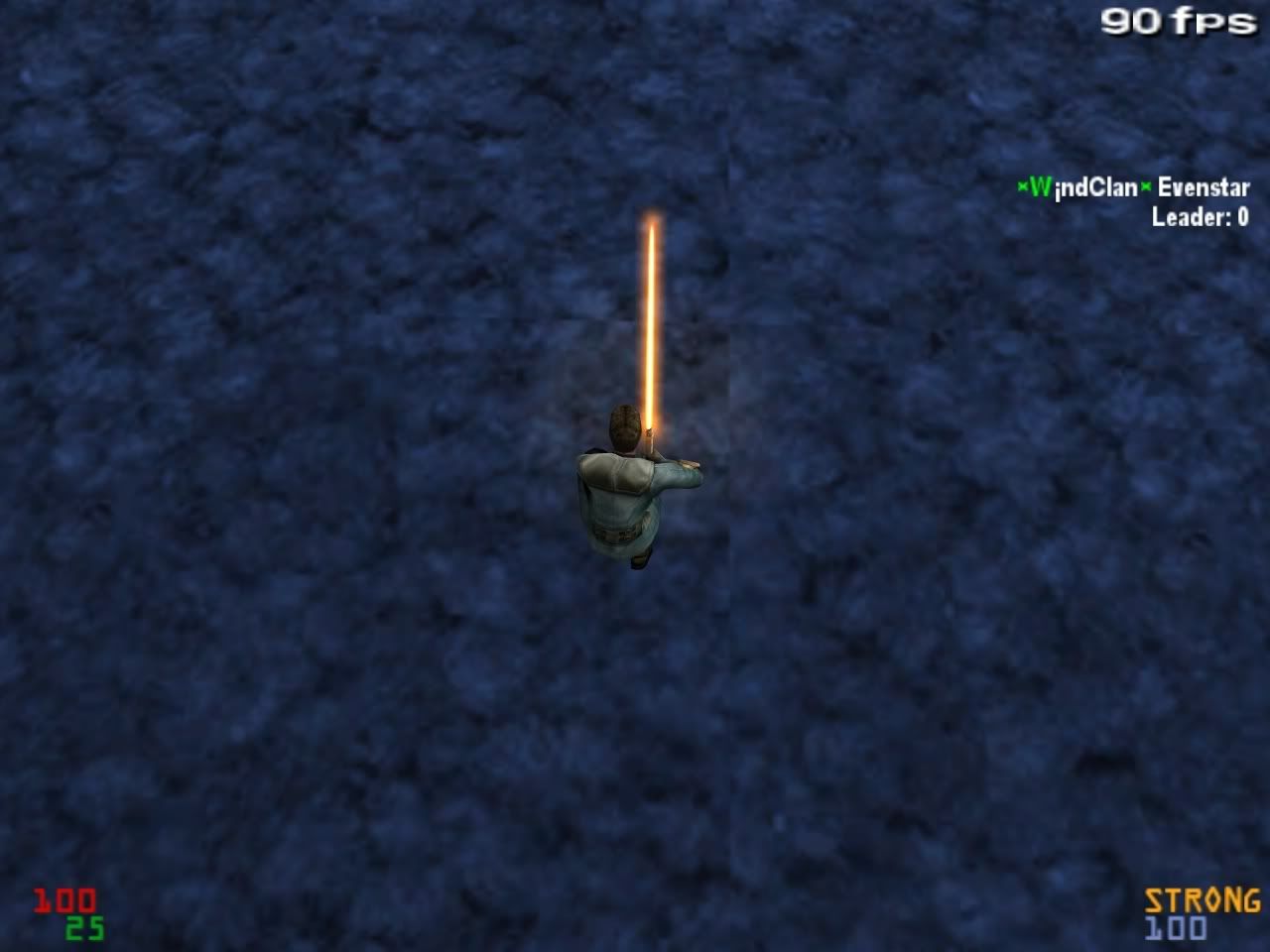 Excuse me if I have duplicate images, my wireless is being a pain. Anyways, yes, the problem that I feel like I have would be the repetitiveness of textures so I figure I should try to break it up with bigger textures, as well as stretch out some of the current textures. The main hall is pretty big. I tried implementing a different carpet texture, which seems to be more detailed but I've also streched it out... however, it does look like you're stepping on one big thing of fuzz if ya know what I mean. Perhaps I should cut that down?
What are the system video textures?
---
#12
11 years ago
System video textures are for adding .roq's into your map.
About the carpet.. Try making a seamless design out of 2-3 textures that can be copy pasted across the entire place (don't forget to merge brushes that can be.. CTRL + U if you didn't know).
---
#13
11 years ago
The huge diamonds look a bit weird... maybe they're stretched, maybe they're too blue for the walls... I dunno...
---
#14
11 years ago
Xavant the enigma, you= Evenstar? Been playing with you in GoD Underworld under the name of TheExile xD Ahem... well, if you need any quick help, gimme add on xfire: huntertheexile :D Btw, the map looks great for your first ;)
---
#15
11 years ago
Pande;4937149 About the carpet.. Try making a seamless design out of 2-3 textures that can be copy pasted across the entire place (don't forget to merge brushes that can be.. CTRL + U if you didn't know).
By seamless, I believe that means... they transition well into each other without looking like tiles or something. In which case, I'd have to frown because I don't know how to make textures in photoshop. Only recolor. What does CTRL+U, do? It says CSG Merge, I'm not sure what that does.
The blue diamonds on the wall are indeed streched, I quite like em. :) Added to xfiah cause we relate.
---
#16
11 years ago
What I meant was create a design out of brushes, and make sure your design tiles into itself. But, if a brush is next to another brush and has the same texture, and meets flushly and is totally concave if put together, then they can be merged to save space and framerate. thats what brush merge is.
---
#17
11 years ago
Question, do the brushes I create automatically become detail brushes or are they by default structural brushes?
Ehhh... For some reason, models aren't spawning for me. :\
---
#18
11 years ago
They are by default structural. To make the brush detail target the brush and press CTRL+M. To make it structural press CTRL+SHIFT+S. To see whats structural and whats not press CTRL+D.
---
#19
11 years ago
Pretend I'm not here. I'm too lazy to plough through pages and pages of tutorials to find this out, so while we're on the topic... What exactly is the key difference between 'structural' and 'detail' brushes?
*Disappears*
---
#20
11 years ago
I think structural and detail brush difference matters in the compiling process. I do have some updates, but without screenshots.
I've been working on offices.
In this office, there will be a small lobby and a small computer lab in that same room. There will also be two levels, the bottom level will also have a conference room of some sort. The upper levels will have offices, not sure how you guys will decide to use these rooms. I also hope that the office will serve as a great base of operations for for-fun clan sieges. I hope to make another place worthy for a second team to have, and I will have to think!
Any thoughts, comments or concerns?
---