#1
11 years ago
[COLOR=Sienna]Biohazard Ultimatum is a total conversion mod for Jedi Knight: Jedi Academy.[/COLOR]
It takes place in a fictional rundown city called Carter City; a deadly, airborne virus broke out which infected over half the population. The city was shortly thereafter quarantined with you and the other remaining immune citizens trapped inside the city. Sickness was the greatest fear until the city was plagued by a greater danger... The virus reanimated the bodies of the infected hosts after death. These zombies are now hunting for food which happens to be you and the few remaining survivors. You must now fight to survive with any available weapons you can find and hope to find a way out of the city of the dead.
[COLOR=Sienna]The Team: [/COLOR] so far... just me. So I could really use some help here.
[COLOR=Sienna]Needed: [/COLOR] Coders, Texture Artists, Modelers, and people good with effects, sounds, and all the other small details of the game. [COLOR=Sienna] Completed:[/COLOR] a small portion of the city is completed. So far a restraunt/sports bar with fully explorable and interactive interior, 2 apartment buildings, the hospital exterior, many roads, part of the sewer system, a corner drug store, an over pass, part of the courthouse, alley ways, small city details. The city will be very large!
[COLOR=Sienna]Features:[/COLOR] interactive enviroment-you will be able to set traps and such. explorable interiors. new vehicles. new weapons. (such as bats, knives, pool cues, hand guns, rifles, sniper rifles, assault rifles, rocket launcher, explosives, molotov cocktails, etc.) new animations. new effects. new sounds. npc's will be zombie pedestrians that try to kill you. and many more things.
[COLOR=Sienna]Screenshots:
[/COLOR]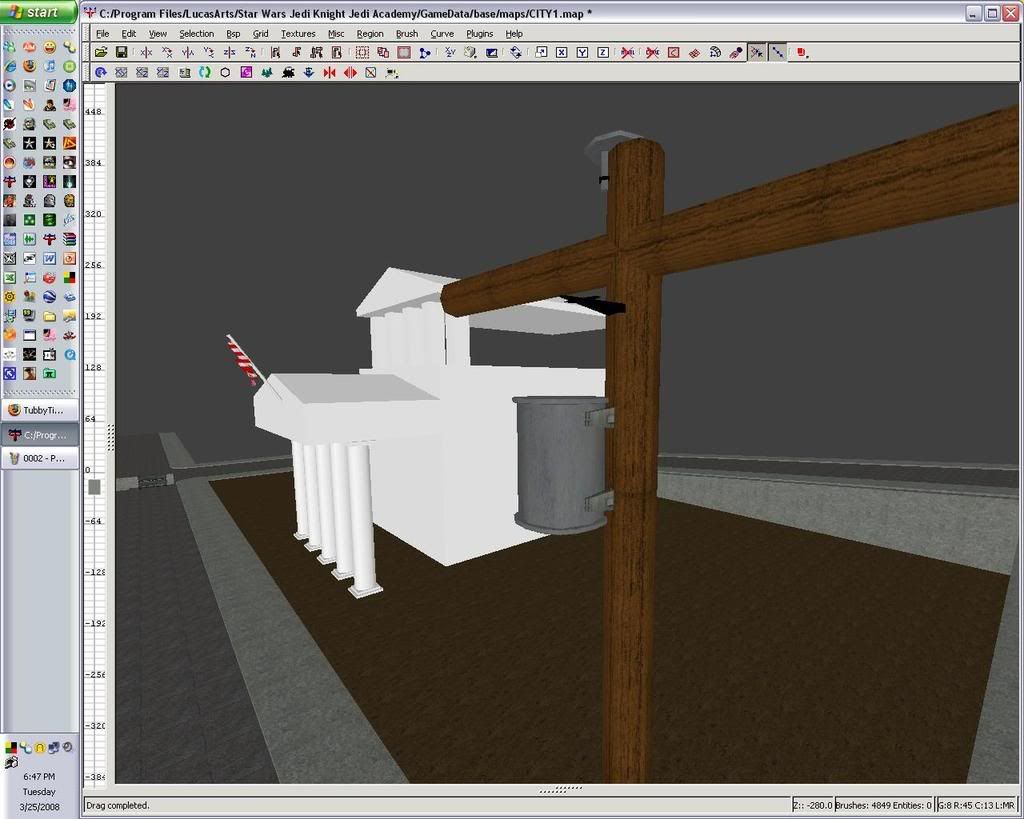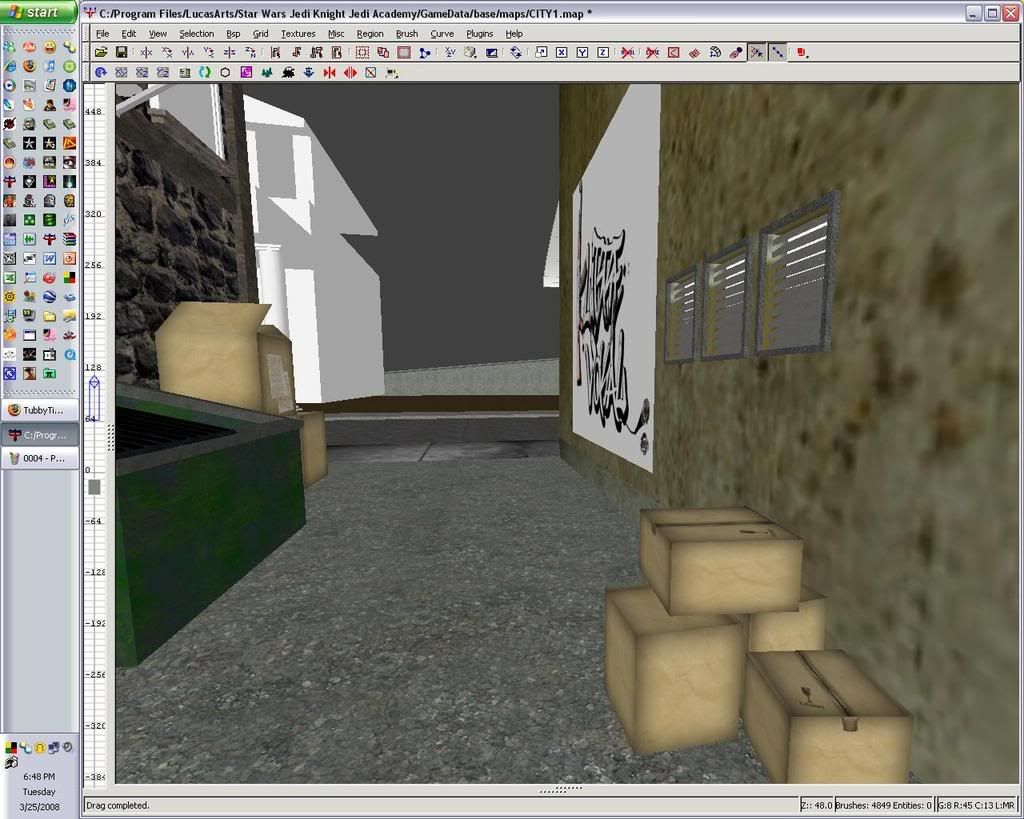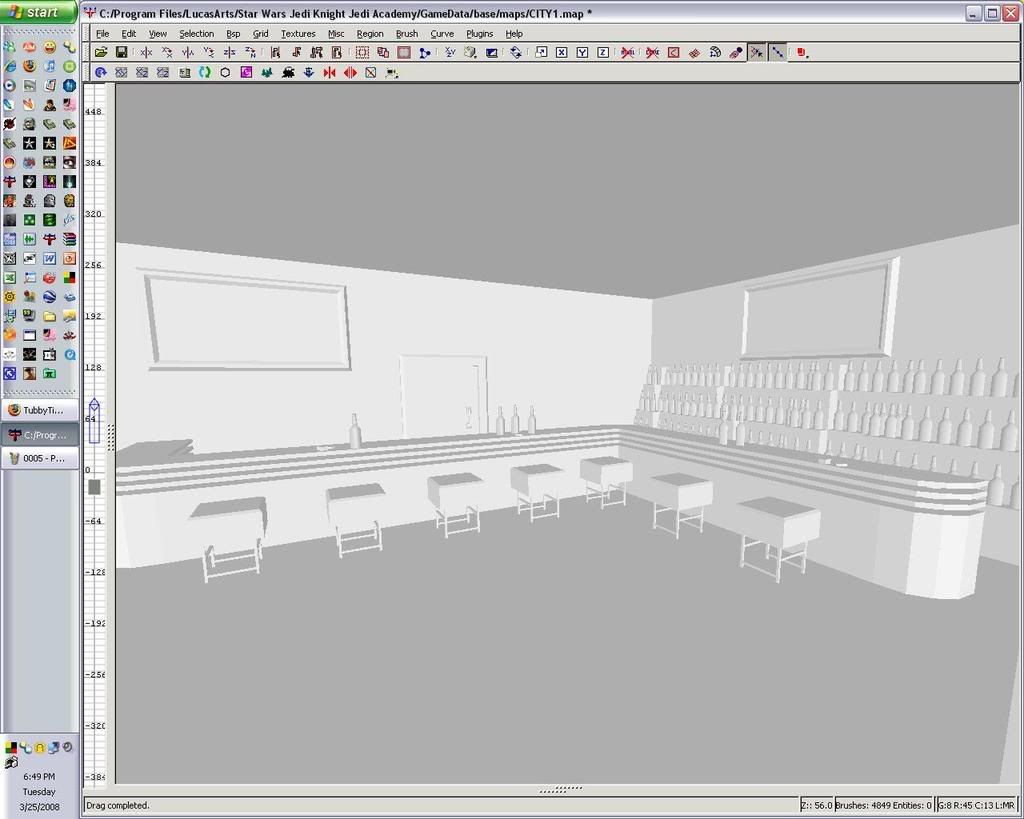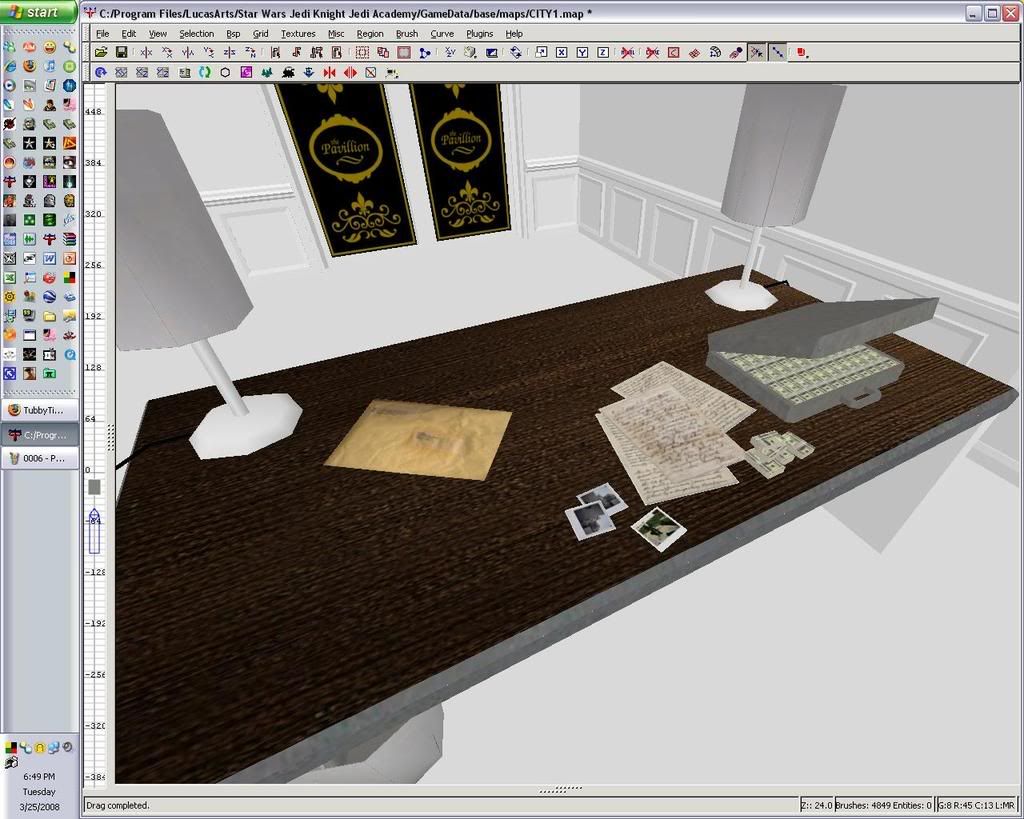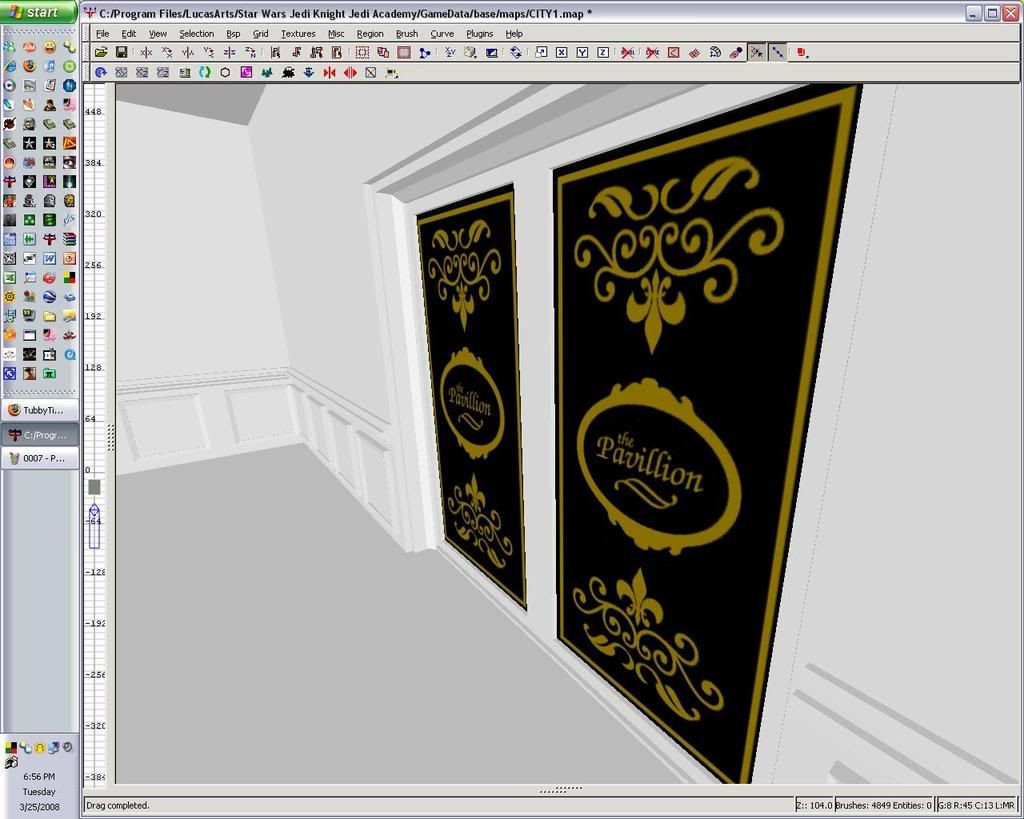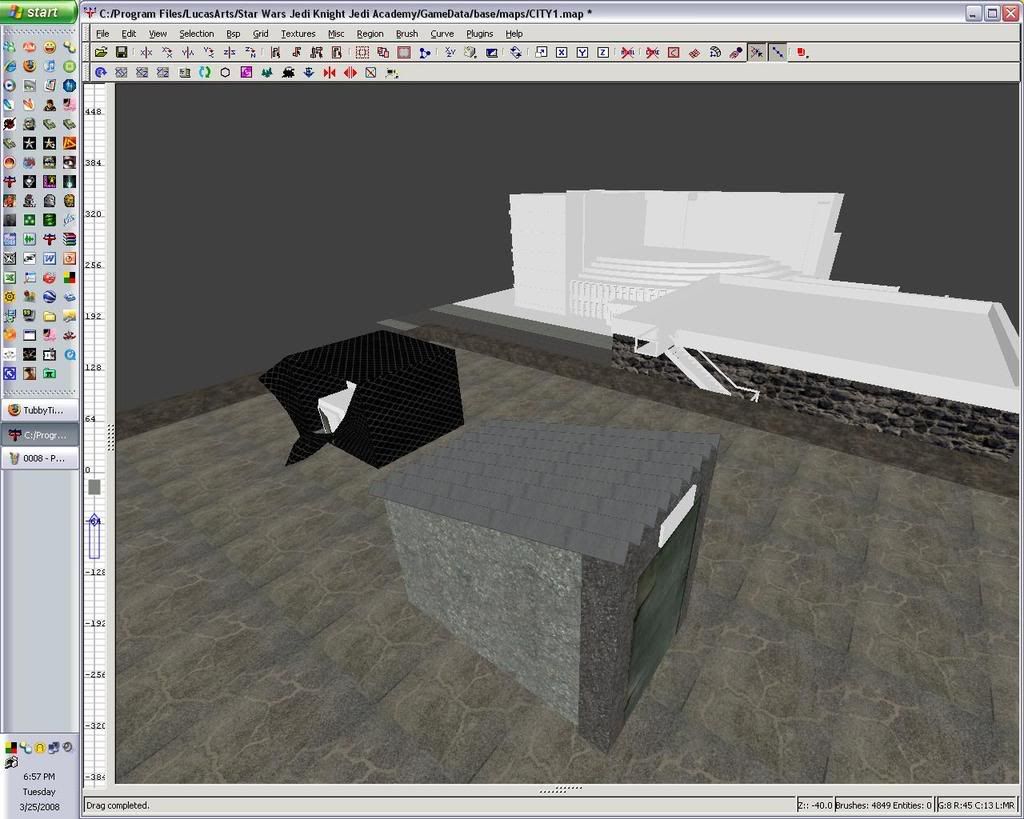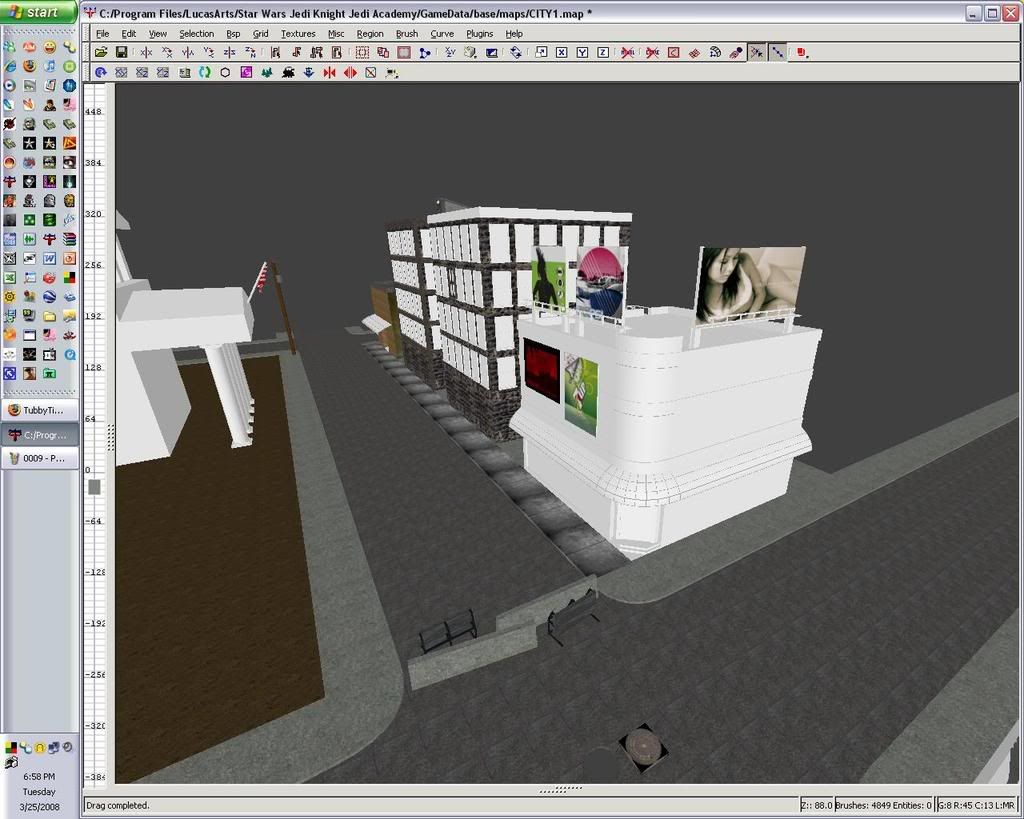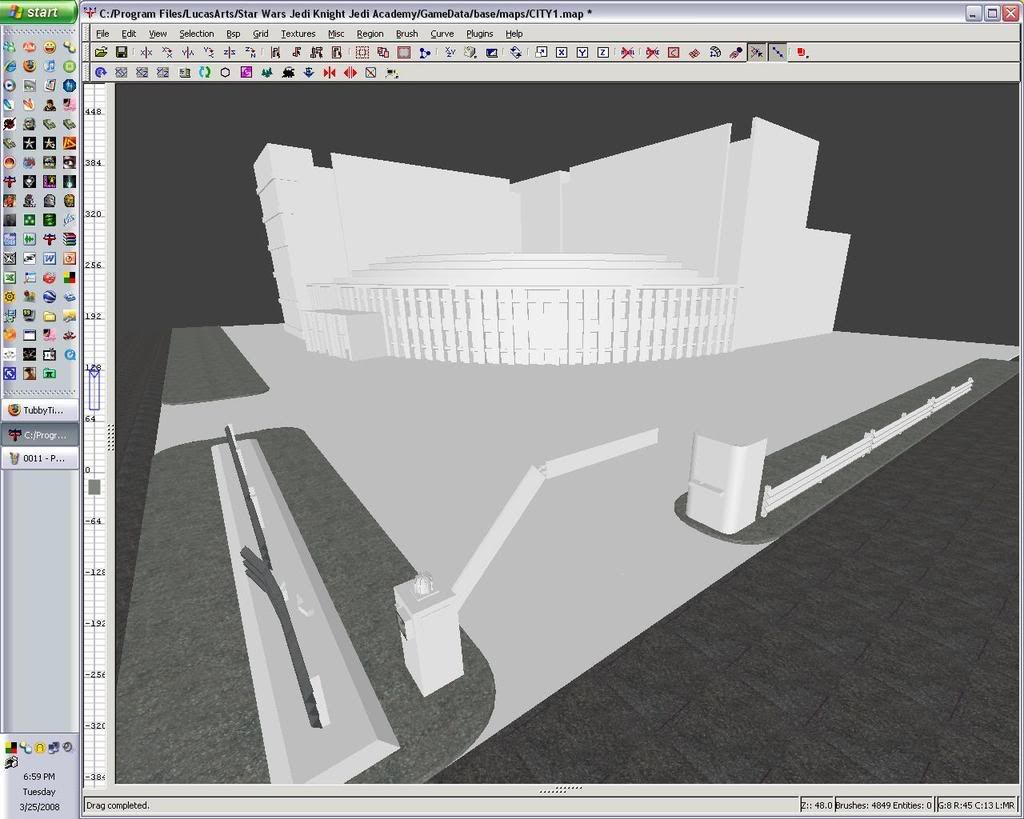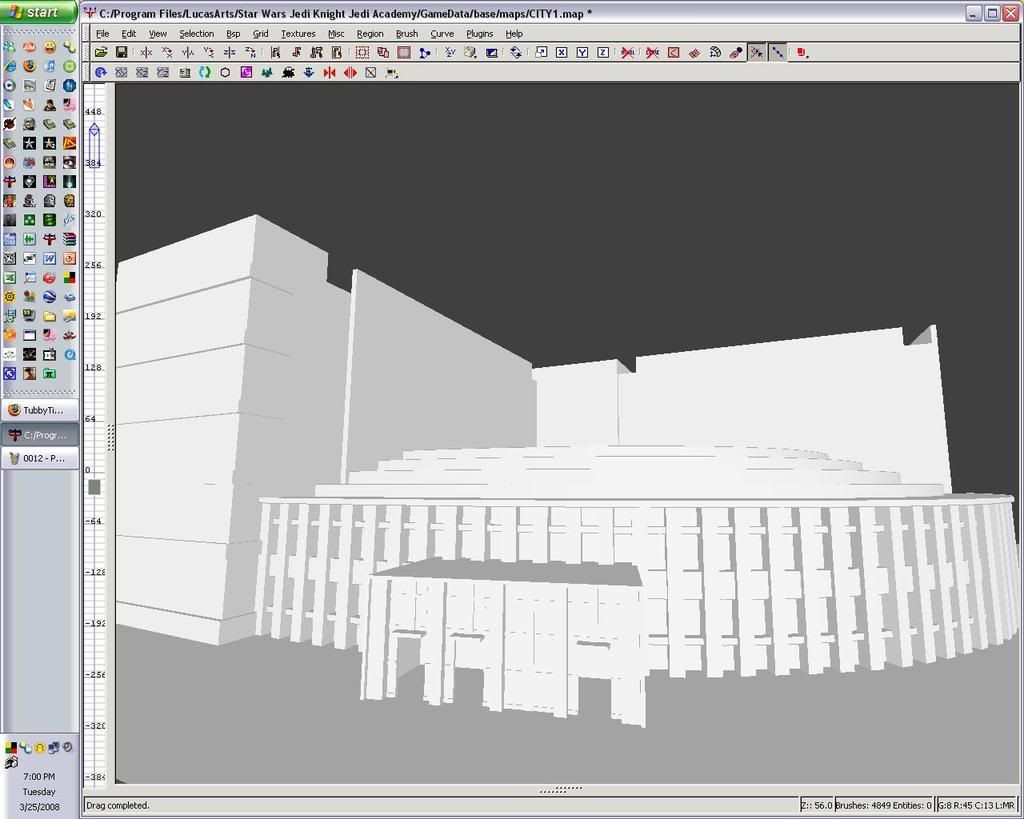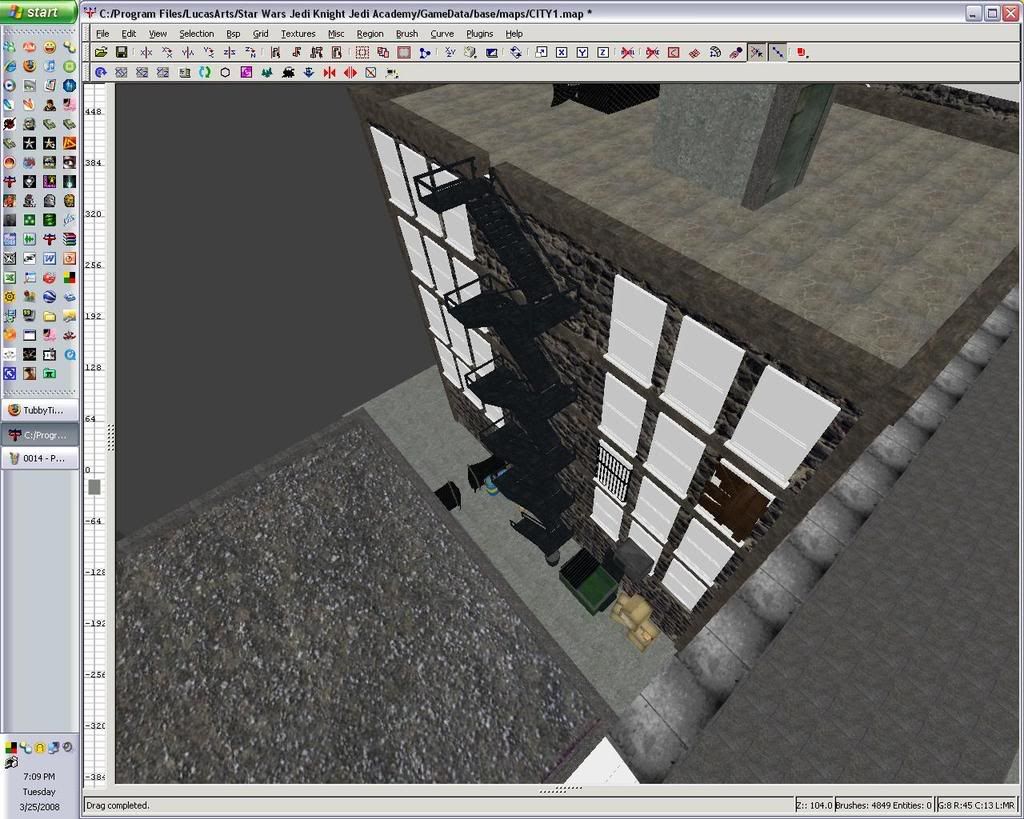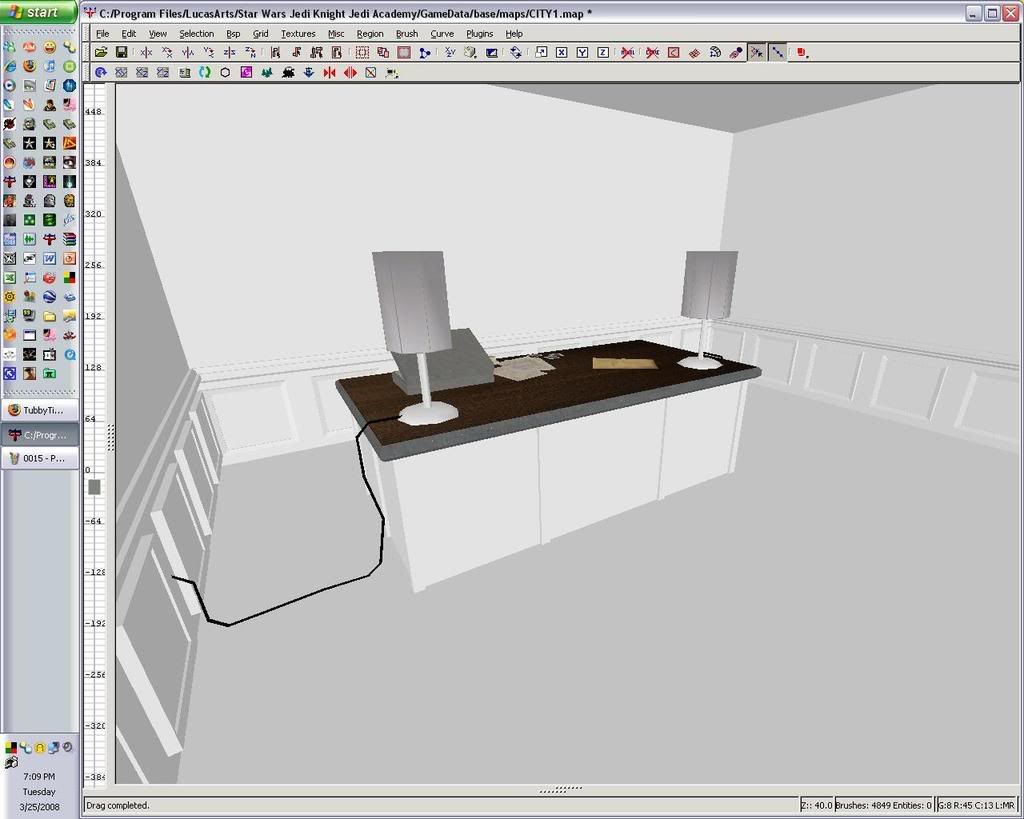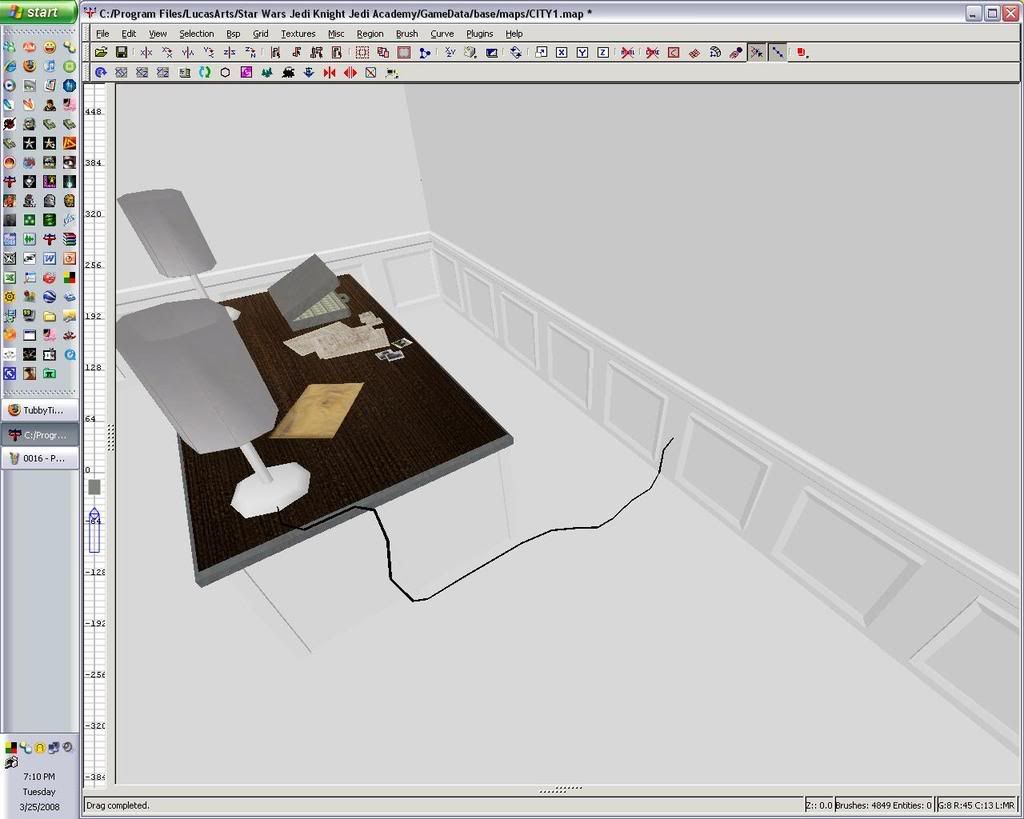 ---
#2
11 years ago
I'm ready to help map whenever I can start.
---
#3
11 years ago
HOLY SH** thats awsome i cant wait to see more
---
#4
11 years ago
[editedby='Kouen']I'm sure they don't want illegal content in their mod, as it violates the ToS of most remaining JA mod sites. And either way, our site rules forbid such content.[/editedby]
---
#5
11 years ago
Looks great! I would offer to make the weapons for you, but i've already got an ever growing list of things to do from the Marvel mod pack :lol: I'l look forward to seeing this finished ;)
---
#6
11 years ago
thanks for the positive feedback guys. @Aika i would love to have you help with the mapping work. do you think you could make some city buildings in gtk? anything that would be seeing in a modern somewhat rundown city... rubble, destroyed vehicles, and destruction will be taken care of later so dont worry about that. Basically right now I just need lots of varying decently detailed buildings.
Also here's a wallpaper if you guys are interested. A higher-res version is available (1600x1200). This version is 800x600
---
#7
11 years ago
Looks great, but don't give a release date. Can't wait to download... (In a while)
---
#8
11 years ago
Aika, I know you want to become a really good mapper and everything, but taking on like 5 different mapping projects at once is the worst possible thing you could do, especially since your relatively new to the whole mapping experience. I have seen that your in like 2 or 3 other moding project right now that all require you to map, and I know your also making your own map right now. Finish doing them and then look into doing more mapping projects.
Sev3n, HOLY SH*T!! got enough crude in your quick launch area!!! lol
The maps look awesome, some of the textures and the look reminds me a lot of half-life 2, which I just beat yesterday :P
If you need any mapping help just ask :P
---
#9
11 years ago
Haha yes I know but I just left the toolbars the way I got them.. I barely even use all that stuff.. All I do is make alot of boxes. Anyways back on topic.. Ignore that last snipet in my earlier post here are the links to the wallpaper. high-res low-res @Zero Ame yes I'd love some mapping help. Would you be willing to do some city buidlings such as apartments, houses, or small stores and such?
Also I'm going to chicago tomorrow so I'll hopefully get some textures and building inspiration there. I'm going to start modeling a shopping mall soon as well.
---
#10
11 years ago
Make sure you guys keep us up to date...
---