#861
10 years ago
Doesn't matter much anyways, as most of the maps were done by someone who seems to have dissappeared.
---
#862
10 years ago
Some texturing. Gmax's orthographic views are screwy when rendered. His lips are a bit strange, I think.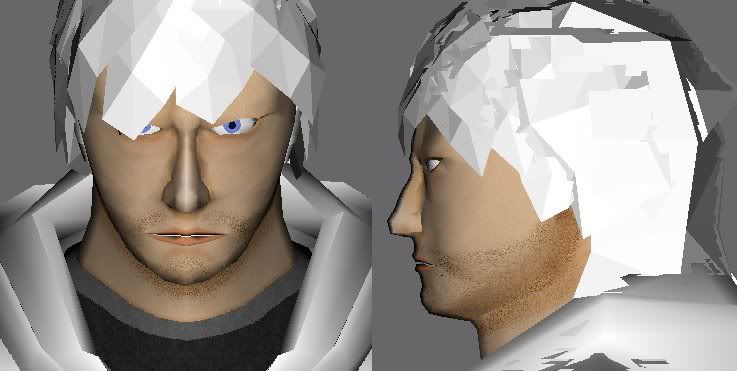 ---
#863
10 years ago
Is there still going to be the choice of having the main character a male or female? It would be really cool even if the mod is MP
---
#864
10 years ago
Maybe.
Everything's textured on the face. Any crits?
---
#865
10 years ago
Side view please?
Just the lips so far.
---
#866
10 years ago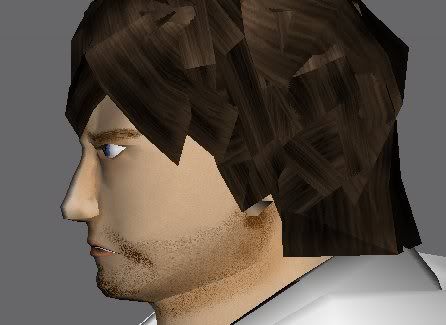 There's some sort of smoothing error on the bottom lip. Probably only happens in Gmax. And I noticed that some of the hair's uv maps are screwed up.
---
#867
10 years ago
Hey, looks good! The mouth, though, looks like he frowns alot. I wouldn't think of a gunrunner to frown alot.
---
#868
10 years ago
Yeah, it should be a neutral expression. The UVMaps are a bit screwy right now but other than that and the lips it looks really good Marshal.
---
#869
10 years ago
The hair looks all screwed up, and the eyes will need some work. The facial hair is interesting, not the way most models have it, so I'm not sure if I like it or dislike it.
---
#870
10 years ago
The bit-above-the-eyes seems to extend past the point where the eyelid should end. Don't know for sure, might just be me (and I could cope anyway - you usually see the back of a player character)
---