#1
16 years ago
Just a preview of an upcoming map of mine. Its Based on the YT series (Falcon was a YT 1300), The info is that The remnant forces "aquired" a designer from Corellia and got him to design a ship for them. Of course they are hunted so resources are sparse for them so the ship had to be small but serve as a multi-roll vessel and be able to hold its own against any capitol ship. The outcome was the YT-1488 Dictator which is able to serve as -Command ship -Interdictor -Atmospheric entry for ground attack -Troop transport (with caddy docked) -Long range recon More to come I just cant think of them, here is some screen shots for you to be getting on with -l-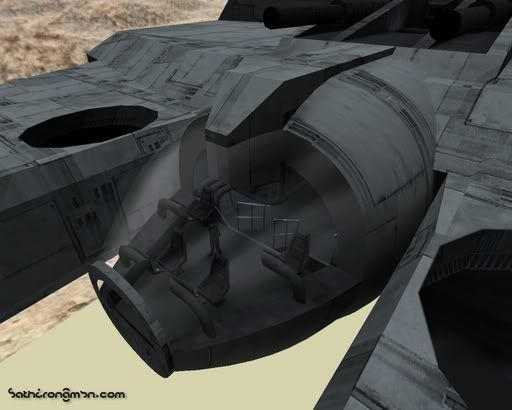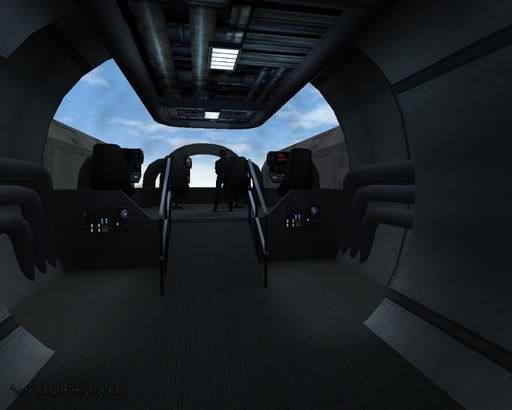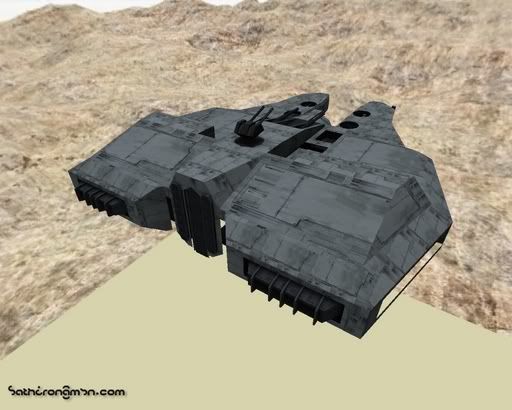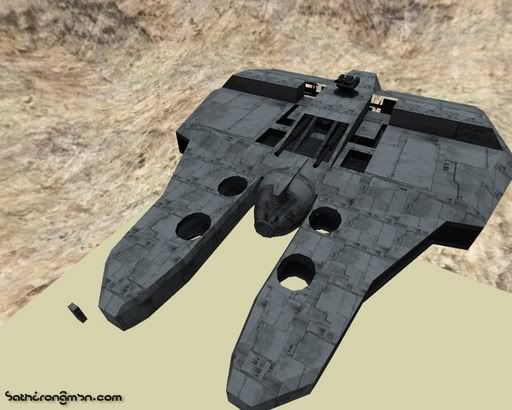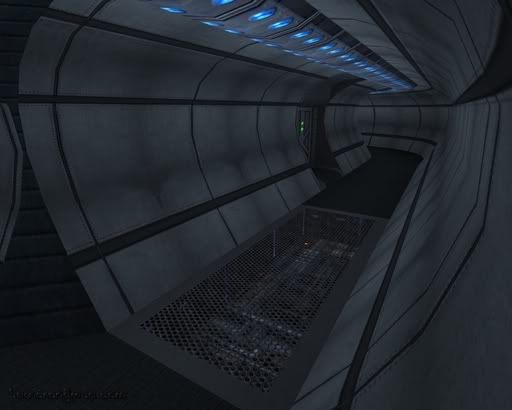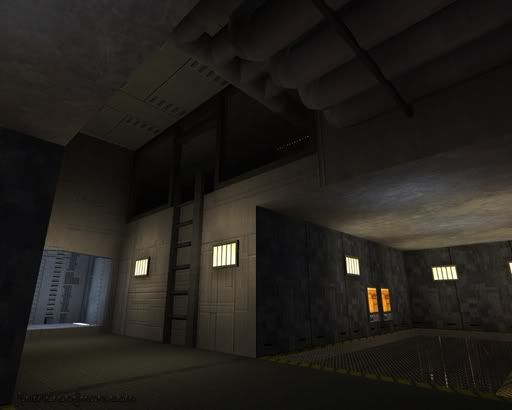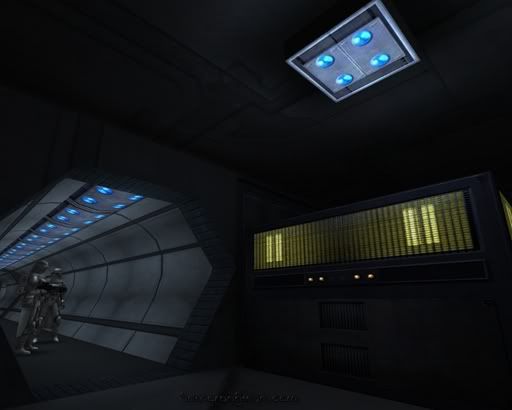 This ship is going to be part of a Duel/FFA map but will serve mostly as an RPG map. Any comments and suggestions welcome SathiroN
---
#2
16 years ago
Looks good but do u mind putting the ship on the ground ? If you are,one your pics shows the ship floating and theres no ground in site.Also whens it going to be out ?
---
#3
16 years ago
Im building the ship first before any ground so i can use it as a prefab in future maps. Id say it'll be out by the end of the week on pcgamemods.com -l-
---
#4
16 years ago
so maybe tommarow (plz tommarow because on saturday im getting San Andreas,and i get to attached to such cool games like that)
---
#5
16 years ago
Sorry to say production has been slowed. due to me formatting and not being able to connect to the net and get radiant again. However there is a map teaser movie located here http://www.pcgamemods.com/10064/
---
#6
16 years ago
Ive seen it before and its very cool,I really like the swoop garage.Since ppl are making Fright Ship maps,someone should make the Ebon Hawk.Also what other rooms will be on your ship ?
---
#7
16 years ago
Standard crew quarters consisting of a few bunks and washroom, Higher ranking officers crew quarters just with bed furniture and washroom, a brig (jail), Sickbay, mess hall and some other system rooms maybe a lab and a workshop. The swoop in the cargo bay actually goes down with the lift so you can fly it around the level. :cool:
---
#8
16 years ago
Sound very good to me.Even better the Cull's Falcon map (Which im sorry to say)
---
#9
16 years ago
This map will rock when its done.
---
#10
16 years ago
Oh yeah it will. I have to say you have and are doing some great work on this map Sathiron. It's looking great. That and I've always wanted to do a map like this.
Only thing is I wanted to be able to fly the ship which I don't think is possible... :uhm: Anyway It's lookin great and can't wait to do some rping on it. :D
---