#1
6 years ago
I installed Nvidia to play KOTOR but it didn't work. And now Jedi Academy is fucking blurry, that pisses me off. I uninstalled the game and reinstalled it again but it's still the same, i'm going mad.
---
29th March 2006
0 Uploads
#2
6 years ago
You installed a what? How 'bout uninstalling that? Or if you updated your video card drivers, try rolling them back.
---
#3
6 years ago
I'm using NVIDIA graphic card and Jedi Academy looks just fine. No blurriness whatsoever, aside the little "blurriness" that comes from having anti-aliasing enabled, but that's almost impossible to notice unless you look for it.
You switched from ATI graphic card to NVIDIA, right? If so, did you remove (uninstall) ATI drivers before installing NVIDIA drivers? If you did, use a driver cleaner to look for and remove all traces of ATI drivers which uninstaller might have missed.
---
#4
6 years ago
I removed ATI files but the graphics are still blurry. Is there no way to fix that? I even tried to use system restore but even that didn't worked.
---
#5
6 years ago
I'd like to see that blurriness myself. Screenshot, please. Thank you.
---
#6
6 years ago
Somehow when i make screenshots the blur cannot be seen good enough, but inagem the writings are blurred and ingame the NPCs and plants form example look like if the player got drunk. I tried to modify the .exe files but that didn't work either.
---
16th March 2008
0 Uploads
#7
6 years ago
Do you have the game running on the same resolution as your monitor's?
---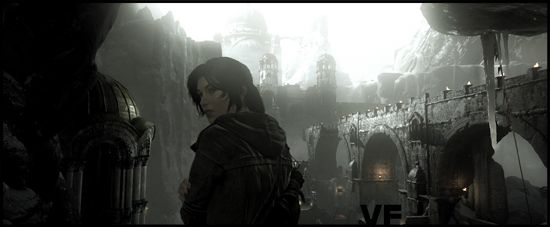 #8
6 years ago
I think no. However that was never a problem, i started the game and it worked fine. It became blurry after i installed NVidia drivers to get KOTOR working.
---
29th March 2006
0 Uploads
#9
6 years ago
Well, do you have an Nvidia card or an ATI card? Cause you're kinda confusing me here.
---
19th March 2011
0 Uploads
#10
6 years ago
try going to setup video and set video mode to 1024 X 768 that always gives me sharp graphics
---