#1
16 years ago
I don't know how to explain it really. After I return to the academy and build a new lightsabre, I proceed to go on to a new mission. Then, I go to the force-power selection screen and ... well, check out the screens. If you can help me out, thanks.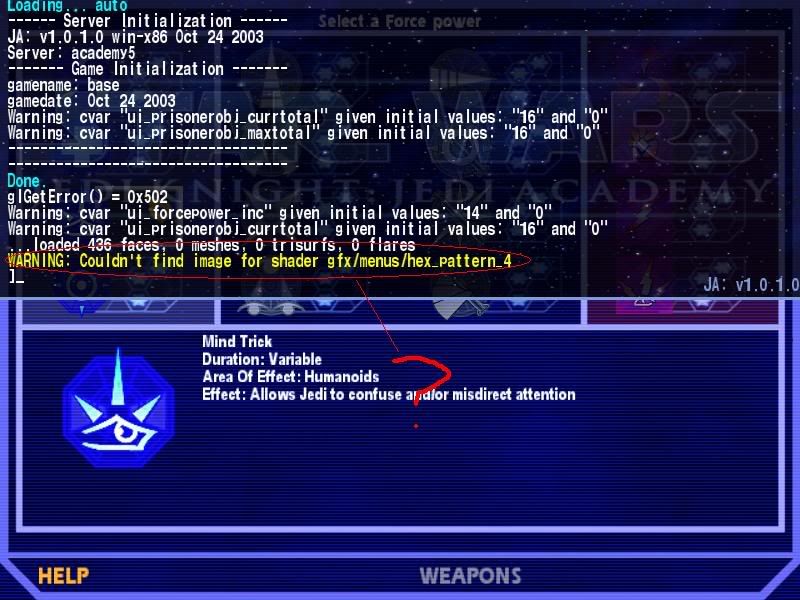 ---
#2
16 years ago
But is there any actual problem?
---
#3
16 years ago
You may be missing a file. The other possibility is that the file is not needed because, after all, it is a shader file and you may have set shaders in the JK:JA set up menu to low or none.
---