#1
8 years ago
Hey
Recently I've been having a problem with all tech3 based games as seen in this shot: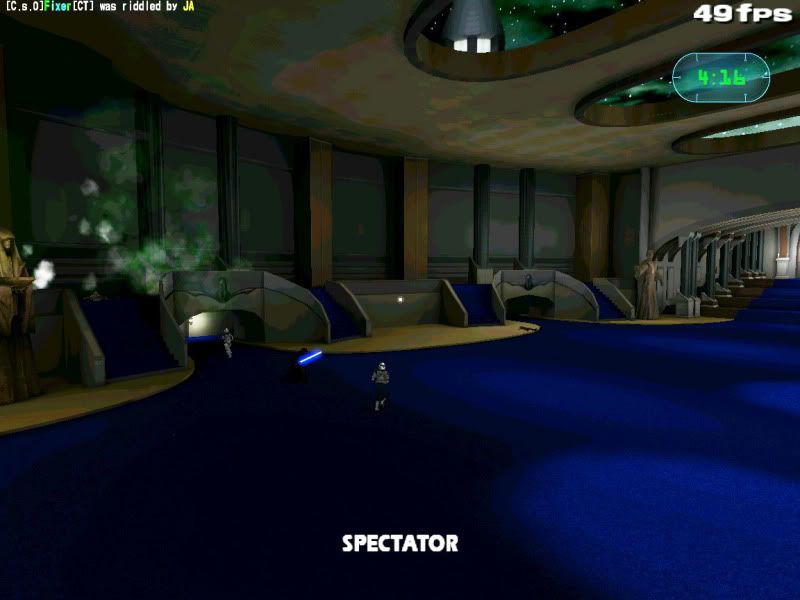 It only seems to affect shadow gradients as they look like they're in 256 color mode. I did reset and reinstall my drivers, my card is a GeForce 9400GT, driver version 258.96.
Has anyone encountered this before?
---
#2
8 years ago
Have you set the game to run in 256 colors in your compatibility settings?
---
#3
8 years ago
Certainly not ...
This has to be some global driver issue since it happens on several games that are unrelated to each other except for the engine they run on.
I have no idea what causes it though as reinstalling the drivers did not help.
---
#4
8 years ago
Do you remember any hardware/firmware/driver changes before you started experiencing it? Downgrading is an option.
---
#5
8 years ago
nothing of that sort .. it just randomly occured.
---
#6
8 years ago
And you are certain that the display settings in JKA is on 32-bit not 16-bit yes? Toggle it to 16, then back to 32 just to make sure.
---
#7
8 years ago
Fixed.
I had to switch displays recently and at 1152x864 my current one doesn't support my old ones refresh rate, yet JKA and ET were set to the old value.
---