#1
10 years ago
I don't know if anyone has asked this kind of a question before. I would think that the greatest threat facing a Jedi is the one from within. The temptation to abuse your power is great, even for the most disciplined Jedi. So I think that keeping yourself on the straight-and-narrow Jedi path would be the greatest challenge facing a Jedi. Yeah, keeping yourself in line and always checking yourself takes a great amount of energy.
As for a Sith, I think the greatest difficulty would be trying to stay alive in the Sith heirarchy. With the way of the Sith being to constantly battle your master and others for supremacy, outside dangers would dominate your mind at all times. Of course, you always have peace loving Jedi to take out your frustrations on, you know?
What are your thoughts?
I have also included a small poll, to try to gauge your feelings.
---
16th March 2008
0 Uploads
#2
10 years ago
I would find it difficult to just handle a lightsaber. :) Honestly, if I attempted half the things they do in the movies and games and my master was standing next to me, I'd probably chop him up pretty badly.
---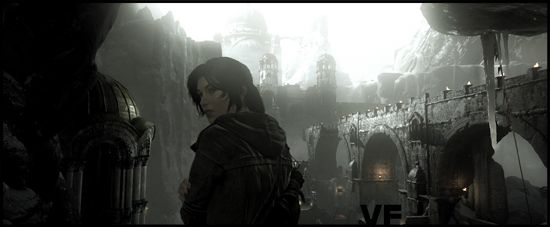 #3
10 years ago
Well, that's not exactly what I had in mind. By the time you got to build your own saber, you'd be fairly adept at wielding it. Unless you were a complete moron (by the time the Council figured that out, you'd be working in the Jedi Janitorial Services) you'd be placed somewhere else in the service.
---
#4
10 years ago
Anybody else got any opinions?
---
#5
10 years ago
Aybody else got any opinions?
---
#6
10 years ago
Yes I do.
Difficulty with being a jedi or sith comes with the time and place.
Wasn't this thread dead?
---
#7
10 years ago
Nope. Just everyone forgot about it. I just wanted to keep it alive. Has any Jedi or Sith ever had it easy? Like Qui-Gon Jinn told Anakin Skywalker, the life of a Jedi is hard and without reward.
---
17th September 2003
0 Uploads
#8
10 years ago
I guess having to wear black all the time would be difficult for the Sith and wearing brown all the time'd be a wee bit harsh on a Jedi because blue is the new brown is the new black.
---
#9
10 years ago
Well few sith had it quite easy in their time... Jedies...hmm Yoda perhaps he was a real optimist, speaking in riddles about serious stuff.
---
2nd September 2007
0 Uploads
#10
10 years ago
Hmmm...let's see. Well, we know that for the greater part of galactic history, the Sith were nonexistent or in hiding. So I guess it depends on what era we're talking about.
Around K1, I'd say it's a mix between "death from a Sith" and "threat from within". Around K2, "outside threat" would be the number one reason; both Jedi and Sith were in hiding, and at the time the Jedi's enemy was the Force itself, as well as groups such as the Exchange and the Genoharadan. And of course if your luck is as bad as Zayne Carrick's, "freak accident from working on your lightsaber" is your true enemy.
---