#1
15 years ago
Just wondering if anyone would be kind enough to model a couple of swords from the Roman times. As I'm a huge fan of Roman swords.
One being the Roman Falcata and the other being a Gladiator sword:)
Falcata

Galdiator Sword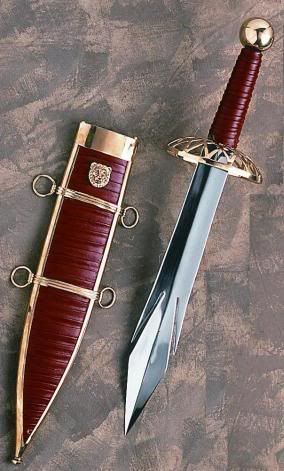 ---
15th March 2005
0 Uploads
#2
15 years ago
That's a rather ornate sword for a mere gladiator. I doubt it's the type of thing they would have actually used. I myself am more into Greek swords, and modeled a couple for JA which I suppose I could port over to KotOR. Only thing is I haven't quite determined how not to make an overwrite yet... I know how not to, actually, I just haven't exactly gotten it to work yet.
---
#3
15 years ago
Yeah it was more ceremonial in use. But the actual one they used looks kind of boring to be honest.:p
---