#61
9 years ago
*The.Doctor;4909134Give us a link to that then. There is no way in hell PhysX is going to give you a extra 50 fps in anything that's not a PhysX tech demo. Its kind of funny that you would make a claim like that, completely ignoring the benchmarks posted on the first page that show all of a whopping 0.3 fps difference between the 4890 (no PhysX) and 285 (PhysX enabled) in Far Cry 2. Those Anandtech numbers are very accurate as well, their 4870 1GB is getting 35fps at those settings, my 4870 1GB gets 36-40 (while overclocked) at those same settings.

So, what were the specs of that system then? What ATI card where they using, and what Nvidia card?
The 4870X2 and the GTX 295.
What I don't get here is, how is it that the ATi card gets a 10 FPS increase when running at 8x AA? =p
---
"I'd shush her zephyr." ~ Zephyr.
#62
9 years ago
trubritar is as legit as asking nvidia for benchmarks between 4870x2 and gtx295
---
#63
9 years ago
Unh hunh :rolleyes: you obviously haven't seen all his videos cause he DOES in fact have some videos showing where the 4870 and the X2 come out on top. So he's not biased to Nvidia.
---
"I'd shush her zephyr." ~ Zephyr.
25th November 2003
0 Uploads
#64
9 years ago
Like i said before, if you want to see real numbers and actually get some respect when you post them, you need to go to some legit review sites. Basing all your facts off some dude on Youtube is never a good idea.
Here, this is the 4870X2 vs 295 in far cry 2: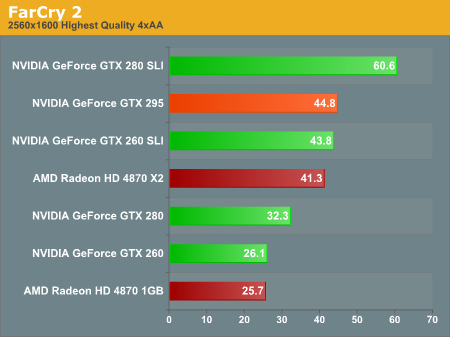 And just for kicks:
World at War: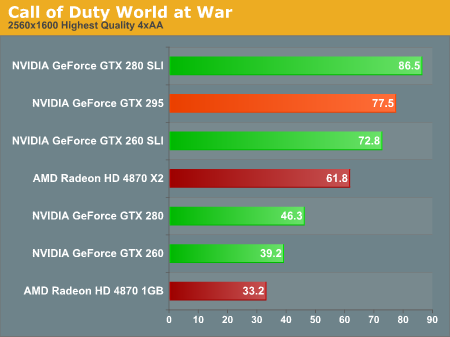 Crysis: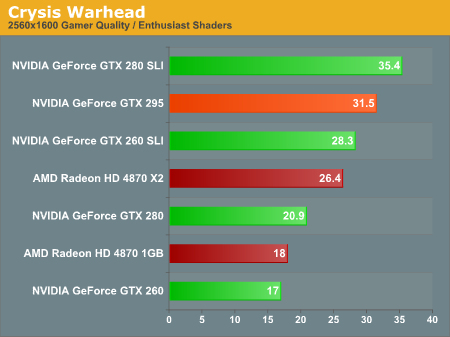 Fallout 3: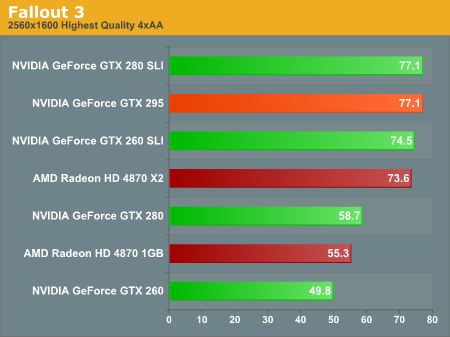 Left 4 Dead: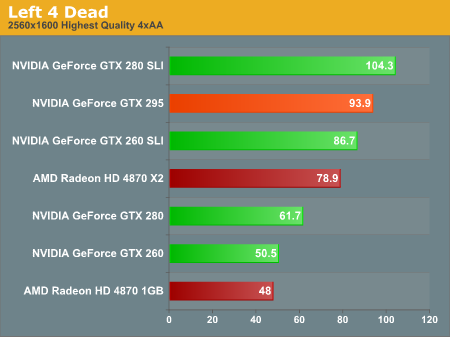 There is no dening that the 295 is faster, but its nowhere near the difference you claim.
---
#65
9 years ago
Never really heard of that site before, but it looks cool thanks for the link :)
---
"I'd shush her zephyr." ~ Zephyr.
#66
9 years ago
anandtech is pretty much the #1 place for hardware news and reviews.
---