#1
14 years ago
Whilst I was browsing ITX components, I stumbled upon a large database of ITX Mods that range from the mundane to the outright ridiculous, which I thought I'd share with you lot:
The basic idea is, you get yourself an ITX motherboard and associated components, and try and fit it in the most original housing you can think of. (Vacuum cleaners, LEGO houses, whatever)
I'd love to do something like that, perhaps using an old PC such as a C64 or an Amiga as a frame. Some personal favourites:
http://mini-itx.com/projects/mac-itx/ http://mini-itx.com/projects/toasterpc/ http://mini-itx.com/projects/accordion-itx/
Discuss. :p
---
15th March 2006
0 Uploads
#3
14 years ago
I want one in my future car. Fibreglassed with like...neons. And windows. And stuff.
---
#4
14 years ago
That's some wicked stuff. Some people have way to much time on their hands. :nodding:
---
#5
14 years ago
Not quite the in same league, but these nifty ITX mods reminded me of a funny pc case I saw on some forums recently: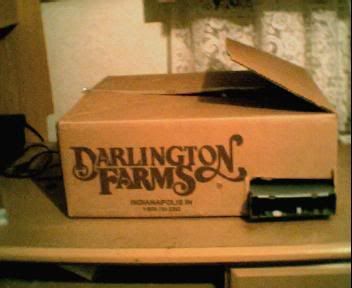 Total pimp $hit right there! :p
---