#1
8 years ago
As of late I've been pushing tons of volts and clocks under extreme cooling conditions so I thought I would do a little competition to get back to my roots. Since I've seen so many of you guys getting new rigs as of late I thought I might have a little competition for everyone to learn their rigs and get a feel for their megahurtz.
This is open to anyone who wishes to participate with any platform. There will be three portions, Superpi 1m, Wprime 32m, and maxmem.
Here are the required benchmarks http://www.filefront.com/17641705/Benchmarks.zip
Limits are as follows: - No sub-ambient cooling - Bloomfield/ Lynnfield limit of 1.26v - AMD limit of 1.4v - Core2 = no volts limit (in order to make up for inefficiencies in arch) - No limit on Memory - 4-core limit across the board and HT = OFF (hex = disable 2 cores)
Remember to set Thread count to 4 for wprime And remember to Press submit in maxmem to get score
Screenshots must be taken for scores such as this (2x CPU-z tabs (CPU and Memory, Motherboard optional) benchmark score) Make sure to turn OFF C-state and power saving so the correct cpu-frequency is shown
Contestants must use THIS wallpaper when taking screenshots of scores
Spoiler:
Show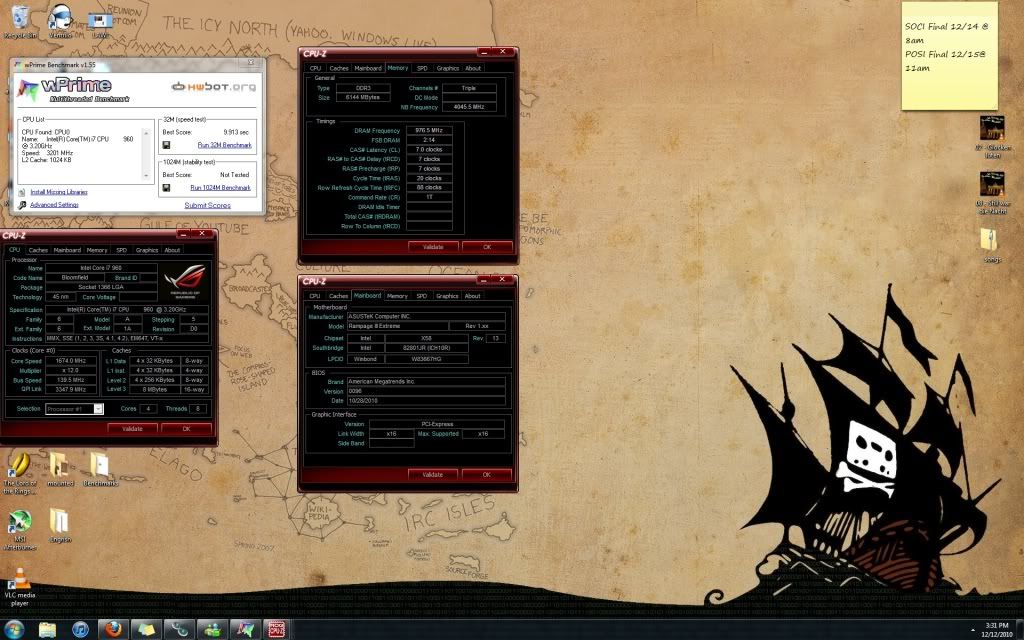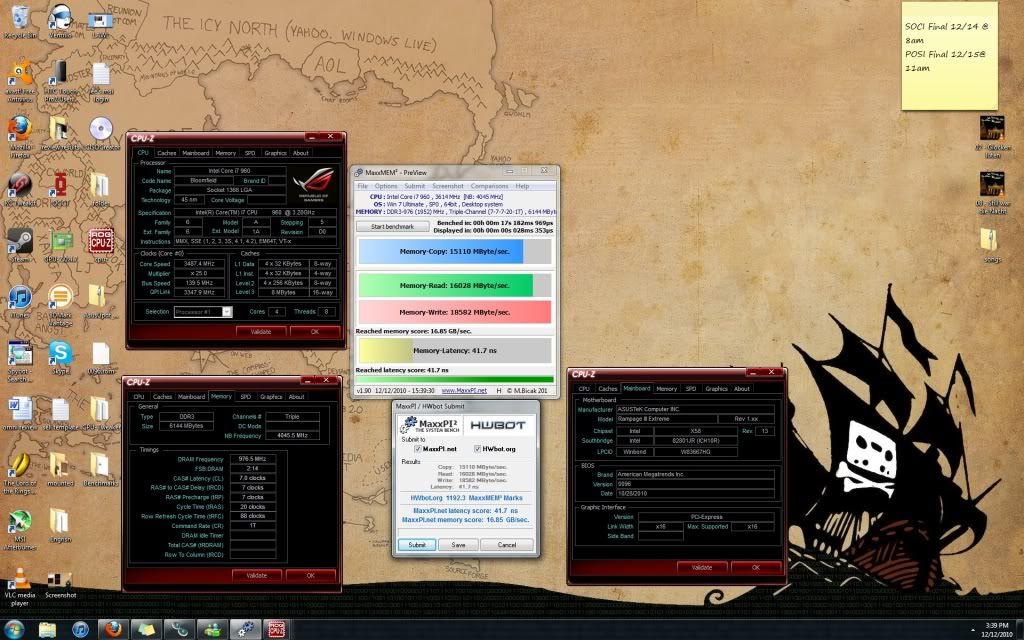 This competition will End on December 31st.
Combined points from each bench wins. IE: 8 points wprime + 10 points spi + 8 points maxmem = winner. Place Points 1 10 2 9 3 8 4 7 5 6 6 5 7 4 8 3 9 2 10 1
Prizes: I'm going to try and get something for the first and second place finishers.
---
18th April 2006
0 Uploads
#2
8 years ago
Well now this sounds fun!!
I have Wednesdays free in college, so I'll devote Wednesday to seeing what my new 950 can do.
---
#3
8 years ago
Just note that volts must show in CPU-Z You are allowed to have your volts up to .009 over 1.26v.
Example:
1.269 = OK 1.270 = Invalid
So setting as 1.4v in Bios and drooping to 1.26v under load is OK
---
#5
8 years ago
e5200 can do some solid damage in super pi since you have no limit on volts or clocks you can use :)
---
25th November 2003
0 Uploads
#6
8 years ago
Do we have to use the same setting across all three tests, or can we say, use a different overclock for Maxxmem than we use for Super PI and WPrime?
---
#7
8 years ago
You can use different clocks and settings for each bench. No way that wprime is going to max out on the same clocks as spi.
Wprime might crash out @ 4343mhz while spi might go up to 4700 (example).
You can even use a different OS for each test if your heart desires. You just need to stay within the pre-defined limits set for voltage.
I'll even give you guys a little tweak.
Maxmem score does not scale with cpu frequency so keep that in mind ;)
---
25th November 2003
0 Uploads
#9
7 years ago
I did a couple runs a few days ago but didn't have time to post them till now.
I got 4095Mhz with 1.264v.
SuperPi 1M = 10.187s WPrime 32M = 7.815s
Spoiler:
Show
Still working on a good Maxxmem score. I had a awesome score but i crashed right as i was saving the screenshot....
---
#10
7 years ago
Nice scores/ clocks man!
I'm going to load up my stripped OS and give it a go :)
---