#1
3 years ago
During its Developer Day event today, Microsoft announced a new installer format for packaging apps called MSIX. It's essentially a brand new type of container, and what's neat about this one is that it supports all types of Windows applications, including Universal Windows Program (UWP) apps and classic Win32 programs.

MSIX could conceivably get Win32 programs into the Windows Store without having them become UWP apps, and hopefully points at a long-needed rework of the Windows Store to make it, well, less terrible. We don't know just yet if that's a route Microsoft is going to take. All we really know at this early stage is that it will be supported in the Microsoft Store.

Source is PC Gamer, see them for the rest of the article.

This still doesn't solve the Microsoft Store is complete shit issue but it could mean good things.

---
6th December 2006
0 Uploads
#2
3 years ago
I've read the article on Softpedia and, well, first thing that came to mind was pretty much this: https://xkcd.com/927/
I also have a few questions about it, like:
- what will we need to install for those packages to be handled on "older" versions of Windows, such as 7 and 8?
- will those finally allow to have several installers running at the same time, unlike .msi ones ~~ ?
---
Last edited by ConstanceJill 3 years ago
7th December 2003
0 Uploads
#3
3 years ago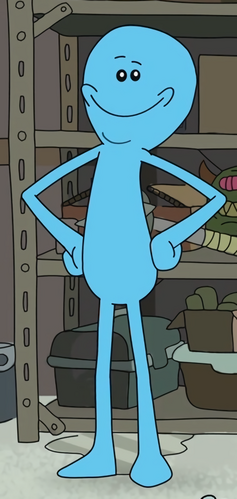 is what came to my mind.

Well, let's see. There is a lot of suspicion surrounding everything MS does, but I recently tried bash on Windows, which works quite well. They are making progress.
---
31st March 2018
0 Uploads
#4
3 years ago
The single thing that Windows needs - for like two centuries - and which would solve so many issues (probably cut malware infections in half easily), is just a "normal" software center. Like the thing that is one of the most basic things of major Linux distributions. A curated. Preinstalled. Software center. That allows users with a single click. To install 99 % of the software they need.
Having switched to Linux a couple years back I cannot fathom why Windows doesn't have one and is the major OS on the planet. It is just... beyond comprehension.
Even if this software center would have only the 100 most-used applications and use up only a handful of employees at Microsoft after its initial inception, a huge step would have been done.
But yea... the MS Store is much better suited to make money. Such a software center would be a useful addition, but after all, it works somehow right now, so why do something good for the users if no money comes off of it directly?
So if this new container format means they plan to bring all major applications into the MS Store... fine. Good. But seriously, that shitty store of theirs would need a major overhaul if that's the plan and I very much doubt that.
---