#1
13 years ago
Ok, so I've had my comp for like 1.5 years now and the cpu cooler has finally broken me... It's noisy as h*** on a windy day... Well, not when I'm not playing games or something like that, but when I am I can barely hear the sound from the game... And it's also beginning to breakdance on my parent's nerves, so it's time for a new one :D Basically I just wanna hear if anyone knows a real good non-noisy cooler? I got a Fujitsu Siemens Scaleo T if that's any help... Also, because I'm a noob :smokin: I thought I'd just post this pic along with this post if it's helpful...
Spoiler:
Show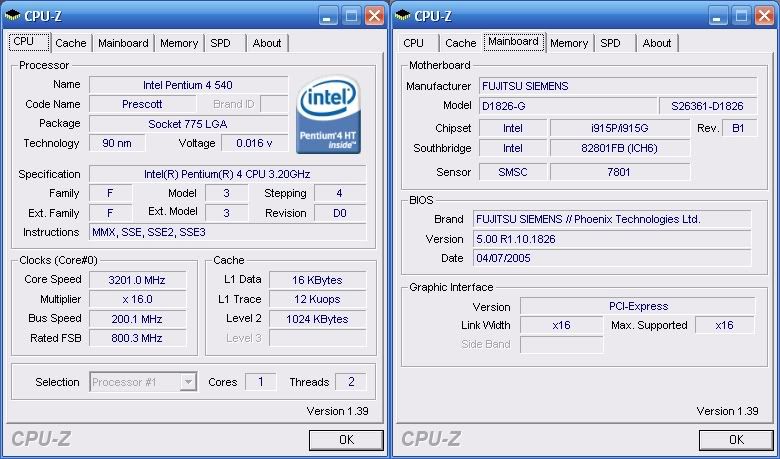 I dunno if it's useful, but hey, don't say I didn't help you :p
All right, thanks in advance
---
6th December 2006
0 Uploads
#2
13 years ago
#3
13 years ago
It doesn't matter if I can hear it a little, I just want one that doesn't spoil the headshot sound in every game :P
---
26th September 2004
0 Uploads
#4
13 years ago
The Noctua NH-U 12 is the best air cooler on the market today. Just remeber that it will cost you.
---
24th November 2003
0 Uploads
#5
13 years ago
I would recommend an Arctic Freezer 7 Pro. Every review its ever in places it on the top of its game.
---
#6
13 years ago
I believe it's the Arctic cooling freezer 7 pro that you mean? Nah, just kidding... It's perfect... It's cheap... It's huge... Hmm, gotta check if there's even enough room in my comp for it
---
#7
13 years ago
And it sure seems like there is... Gonna get this huge thingy :P
---