#1
13 years ago
Scent is, they say, the most primal and mysterious of senses. Nokia intends to patch into that biological imperative with this "Scentsory" cellphone concept.It's the weirdest design concept in a while, too, as the device can be opened to reveal interior planed walled with "pores," from which the scents emerge. When Closed , it appears to be svelte-looking clamshell and when you open it , it looks like an origami hat. Weird Isn't it?? But Hats off to Nokia for such an Innovating thought .
---
xBBx
Advanced Member
If it's not ASAP, I don't care
50 XP
19th October 2007
0 Uploads
#2
13 years ago
Wait wait wait.... that's a cellphone? :eek:
---
#3
13 years ago
Will incorporating the scent of smell is certainly interesting, do you really want to be able to smell your friend who hasn't showered in a week and just returned from the gym to give you a call? I probably wouldn't. :p
Did a quick search but can't determine if this is an actual prototype, or if it's a non-functioning concept model...
---
Sovereign002
Advanced Member
Adeptus Moderatus We purge with chain and bolter
105,915 XP
#4
13 years ago
What the hell?! If it is real, I'm sure it'll cost a small fortune. Oh and, it doesn't seem to have a camera, meh. :(
---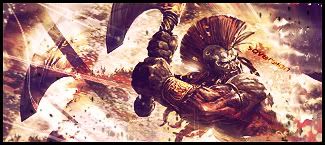 #5
13 years ago
:Puzzled:
Bizarre! But interesting.
How do you hold it while talking, I wonder? Looks similar to holding up a folded envelope and speaking into it...?
---
11th March 2006
0 Uploads
#6
13 years ago
Sounds like a hoax to me.
Link?
---
#7
13 years ago
Heh you never know what Nokia can do but I didn't like the shape of it. And what if the smell is bad humm:eek:? If this is true it is The wierdest thing Nokia have done so far
---
#8
13 years ago
I think this is an ad trying to draw traffic to pic27.com...
---