Sovereign002
Advanced Member
Adeptus Moderatus We purge with chain and bolter
105,915 XP
#41
13 years ago
Just from lurking this thread and lmao I can only concur with what others have told you already, reformat m8. It's a pain in the *ss but at the end it will be the best option... I just hope I won't have a similar problem on my new comp...They never included a windows CD with it it was already installed on the comp and I just had to install it from the comp itself. (Strange I know, my mom bought it, go figure huh)
---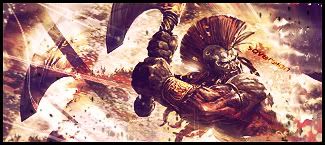 #42
13 years ago
How do I make sure useless crap buildup doesn't come with a clean install over time? And spyware.
---
#43
13 years ago
You mean, keeping the build up of crap off of your computer for the future?
---
25th November 2003
0 Uploads
#45
13 years ago
Do regular antivirus scans with a decent program such as Avast!, have antispyware/adware protection using Spybot Search & Destroy and Ad-Aware SE, and run a decent firewall such as ZoneAlarm.
All of those programs are free to use and can be found with a quick google search.
---
#46
13 years ago
I use these programs:
Spybot Search and Destroy.
Ad-Aware SE
Registry Mechanic (Not Free, Unless you can find a way around it.)
Webroot Spy Sweeper (Also Not Free, But good.)
Disk Defragmenter (Which comes with Windows XP.)
Disk Cleanup. (Same as Disk Defragmenter.)
---
13th April 2005
0 Uploads
#47
13 years ago
I use everything on aaj111's list, and I use:
Windows Defender
---
#48
13 years ago
I've never gotten a chance to test the full potential of Windows Defender. I haven't gotten it on anything but my Vista Build... and I haven't used it but for a week...
---