#1
12 years ago
My PC has recently been screwing itself up. It all started with some weird blue screens that froze my computer. On the screen it said something along the lines of "Your computer has been Shut down" It just kept getting worse. Now when I try to boot it it has power but does not actually "boot". Can it be a RAM issue, graphics, mobo?
---
#2
12 years ago
Does the computer run but nothing happens, no screen or anything?
If so, try removing the BIOS battery attached onto your motherboard. Keep it outside of the computer for about 5 mins and then put it back again. Remember to deelectrify yourself before picking in the computer.
---
18th November 2004
0 Uploads
#3
12 years ago
Could be a nasty virus. You may to reformat.
---
3rd February 2004
0 Uploads
#4
12 years ago
It might be your graphics card. I had a similar problem once where I just came home one day and I turned on the computer and nothing showed up on the screen. The computer had power but screen remained bank. So I put in a old vid card that I replaced because it was messed up and it worked. So I figured out that the vid card was ruined got a new one and fixed the problem. You might want to look into that.
---
#5
12 years ago
Its not the graphics card because its brand new 8800GT I don't know what a BIOS battery is and where I can locate it on an ASUA motherboard. Doubt its a virus
---
#6
12 years ago
You could just look for a small battery attached to your motherboard.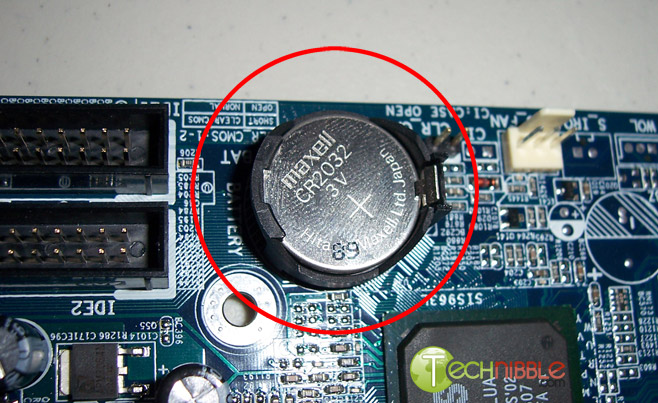 Maybe it is something similar to this. Just remove it and wait for like 3 mins and then put it back in again. Make sure that you maek all safety precautions before opening your computer.
---
#7
12 years ago
Banach, I haven't been looking at the thread much but have you tried removing the 8800.
---
#8
12 years ago
Banach;4622961Its not the graphics card because its brand new 8800GT
Just because its new doesn't mean anything. A card can die in no time at all so never rule the card out. Im thinking your PSU isn't sufficient enough. Do you know the model of your PSU?
---
#9
12 years ago
GFX card has already been changed for old one. Nothing happened
Battery is really hard to take out, dunno if I canremove it.
The last time the comp actually booted, it didn't seem to recognize my network card and didn't even search for connections, and also it went from the XP theme to a weird windows 98 like theme which is all white and grey and square-y.
I often received blue screens telling me that my computer has been shut down but it just froze.
pretty frustrating
---