Sovereign002
Advanced Member
Adeptus Moderatus We purge with chain and bolter
105,915 XP
#1
14 years ago
So I'm thinking of buying a new processor, but it has to stay within my money limit so I'm still deciding between 2 of them An: intel core 2 duo processor E6300 (1.85Ghz, 2MB L2 Cache, 1066 Mhz FSB) Or: Intel pentium D Processor 820 Duo (2.8Ghz, 2MB L2 Cache, 533 MHz FSB) Now, since I don't know anything about processors I decided to ask you guys, because I trust your better judgement...:nodding: Oh and if it isn't to much to ask could anybody explain what 'FSB' is for :confused: ...and while we're at it: what is the need for '2MB L2 Cache' Thanks anyway!
---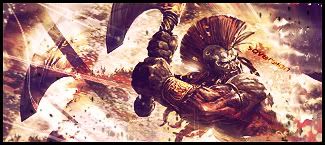 23rd November 2003
0 Uploads
#2
14 years ago
The Core 2 Duo, the P4 has a slight edge on speed but its old tech youd be investing in and anyway, the Core 2 can be overclocked far higher than 2.8 on air alone.
---
15th March 2006
0 Uploads
#3
14 years ago
Y'wot? A 1.85GHz Core 2 Duo is far more powerful than a 2.8GHz Pentium D. There's more to a processor than it's clock speed mate.
A cache is a small amount of very fast memory on the processor that grabs stuff from the RAM before the processor needs it. If the processor uses it, then using it from the cache is much faster than from the RAM. I believe it works by grabbing data around the 'area' of the RAM that the processor is currently using, on the theory that if it needs one piece of info it's going to need the next one as well. Essentially it's a method of reducing bottlenecks between the CPU and RAM.
The Front Side Bus is basically what carries data from the CPU to everything else in the PC.
---
13th April 2005
0 Uploads
#4
14 years ago
Archaon's post nails it.
I should also mention that the Core 2 Duo does a much better job with power management than the Pentium D.
---
Sovereign002
Advanced Member
Adeptus Moderatus We purge with chain and bolter
105,915 XP
#5
14 years ago
Aah ok thanks alot guys, as I said I'm kind of a n00b when it comes to processors...
---